Elizabeth Elming's "Home To Me" Named June "Best Song Of The Month"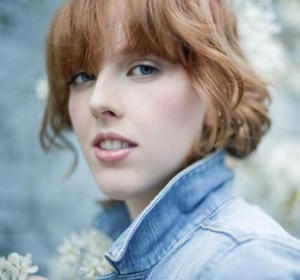 Elizabeth Elming, a promising pop/AC singer/songwriter based in Toronto, ON, Canada, has won the SongwriterUniverse 'Best Song Of The Month' Contest for June, for her song, "Home To Me" (co-written by Rob Wells). This song is one of five songs she has recorded with writer/producer Wells, and she plans to release an EP of her recent material.
'Home To Me' is a graceful, piano-based ballad which has an articulate, heartfelt lyric theme. The song starts off intimately with just piano & lead vocals, and then effectively builds into a full arrangement including string tracks. "Home To Me" provides a solid showcase for Elming's expressive lead & harmony vocals, and also spotlights the production and musician skills of Toronto-based writer/producer Rob Wells. Wells is known for working with several hit artists, including Adam Lambert, the Backstreet Boys and Selena Gomez.
Elming was born and raised in a small town named Port Perry, which is a 90-minute drive northeast of Toronto. She began taking piano and vocal lessons (classical training) when she was seven, and she was also influenced by such contemporary pop artists as Paul Simon, Patty Griffin and Joni Mitchell. Elming sang with the Youth Chorus of the Canadian Opera Company, and she played the lead roles in professional productions of Annie and The Wizard Of Oz. In addition, Elming performed twice as a soloist, for the Canadian premieres of the movies, The Prince Of Egypt and Pie Jesu.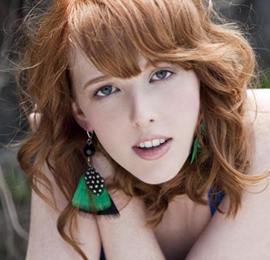 Following high school, Elming moved to England to study abroad (at Queen's University's International Study Centre), and she also worked in Central London. But when she got an opportunity to collaborate with Rob Wells, she decided to move back home to Ontario. Elmng has since recorded five songs with Wells (three which she co-wrote), including "One More Chance" and "Without You." One of the other songs she recorded with Wells is "Winter Snow," which Wells wrote with prominent songwriter/publisher, Vince DeGiorgio.
Interestingly, Elming said that "Home To Me" was the first song she ever wrote. "Rob and I wrote 'Home To Me' in January 2009," explained Elming. "We worked on it together, with Rob mainly writing the music and me mainly writing the lyrics. The lyrics were inspired by my thoughts about moving back home (to Canada) after living in England."
Currently, Elming is looking to advance her music career in several ways. First, she plans  to complete her debut EP and release it independently. Second, she will be performing more shows live. Third, she's hoping to land a Canadian FACTOR grant. Also, Elming is pitching her songs for TV placements, and she is seeking management
Top Five Songs Of The Month
Here are the Top Five Songs which were submitted for this month's contest, with the songwriter credits, plus their e-mail and website links. You can listen to the winning songs by clicking the music players below.
"Best Song Of The Month" Winner
Song Title:
"Home To Me."
Written by:
Elizabeth Elming & Rob Wells of Toronto, ON, Canada. Performed by Elizabeth Elming.
More Best Songs Of The Month
To enter the next "Best Song Of The Month" Contest (the deadline is the last day of each month), please
Click Here