Simon Fagan's "Damn Honey" Named May "Best Song Of The Month"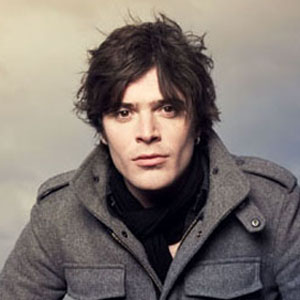 Simon Fagan, a talented acoustic/folk/rock singer/songwriter based in Dublin, Ireland, has won the SongwriterUniverse 'Best Song Of The Month' Contest for May, for his song, "Damn Honey.' This song is included on his debut 12-song album, Outside Looking In, which Fagan is releasing independently this month.
'Damn Honey' is a soulful, passionate rock/pop song, which has an upbeat, romantic lyric theme. The song starts off with an acoustic guitar-based track, and then gradually builds into a joyful, high-energy rock arrangement. "Damn Honey" provides a fine showcase for Fagan's strong, stirring vocals, and this recording was skillfully produced by Martin Quinn and Fagan. This cut also features Fagan's band, which consists of Peter Maguire (electric guitar), Ben Shorten (keyboards), Paddy Joyce (bass) and Gary Nethaway (drums).
Baker was born and raised in Navan County Meath, which is 20 miles north of Dublin. He started singing when he was five, and learned to play trumpet, guitar and piano. He was inspired by listening to such diverse artists as Miles Davis, Rory Gallagher and Tom Waits. When he was 15, Fagan started to write songs, and by age 17 he was in a band which released a four-song EP.
Following high school, Fagan was offered a music scholarship to attend the Royal Scottish Academy of Music and Drama (majoring in Trumpet Performance), which he later graduated from. Then in 2009, he released his first solo EP, Hired And Fired, which was followed by a live EP, Portobello Acoustic Sessions.
Fagan began recording his album, Outside Looking In, this past January, and the album was completed by mid-March. Other key cuts on the album include "Never Really Cried" and "Water's Edge." "I'm excited to be releasing the album in Ireland this month, and the goal is to release it in the U.K. soon, followed by the U.S. and Australia," Fagan said. Fagan has also filmed a terrific, fun video of "Damn Honey."
In addition to writing & recording, Fagan has a been busy performing & touring, both locally and internationally. In 2009 he toured heavily throughout Ireland and the U.K. playing concerts and festivals, and he has opened for such stars as Lionel Richie and Smokey Robinson. Uniquely, Fagan and his band traveled to Egypt for a tour, playing shows in Cairo and other cities. And notably, Fagan has performed on several primetime BBC shows, including Newstalk's Weekend Blend and Today With Pat Kenny on RTE.
Top Five Songs Of The Month
Here are the Top Five Songs which were submitted for this month's contest, with the songwriter credits, plus their e-mail and website links. You can listen to the winning songs by clicking the music players below.
"Best Song Of The Month" Winner
Song Title:
"Damn Honey."
Written by:
Simon Fagan of Dublin, Ireland. Performed by Simon Fagan and his band.
More Best Songs Of The Month
To enter the next "Best Song Of The Month" Contest (the deadline is the last day of each month), please
Click Here