Jael Gadsden's "All I Need" Named February "Best Song Of The Month"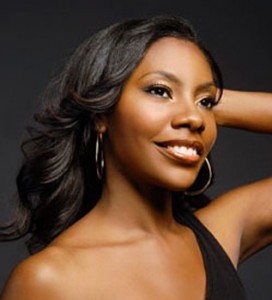 Jael Gadsden, a promising, R&B/pop singer/songwriter based in Los Angeles, CA, has won the SongwriterUniverse 'Best Song Of The Month' Contest for February, for her song 'All I Need' (co-written by Kevin Randolph). This song is included on her upcoming second album, which she will release independently this April (2010)..
'All I Need' is a well-crafted, contemporary ballad which seems ready for airplay on R&B and pop formats. It features appealing, scat-like phrasing in the verses, and a hooky chorus, which is spotlighted by Gadsden's soulful lead and harmony vocals. This recording was skillfully produced by Kevin Randolph, who created the track and played the instruments. Gadsden subsequently wrote the melody and lyrics to accompany this track.
Gadsden grew up in Charleston, SC, where she learned to play piano at age five, and started writing songs when she was 12. She was inspired by listening to her favorite artists: Whitney Houston, Roberta Flack and Aretha Franklin. During high school, she entered and fared well in local talent competitions (including one at the Gailliard Auditorium), and she performed in musical theater productions.
For college, Gadsden attended Furman University in Greenville, SC, where she majored in Communications. She also performed live regularly with her singing group Ebone, and she continued to develop her songwriting, including writing two jingles. Upon graduating from Furman, she also attended Berklee College Of Music for one semester, before moving to Los Angeles.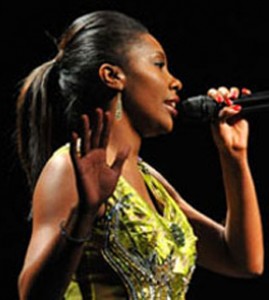 It was in L.A. that Gadsden began collaborating with different producers, and recorded her debut album, The Journey, which she released in 2007. Gadsden entered one of the songs from the album, 'Your Season,' in the nationwide 2008 'Lincoln Spotlight' song contest, which was sponsored by Lincoln/Mercury car company.
'I won the contest, and one of the prizes was performing as the opening act for (hip-hop artist) Common, at the House Of Blues in Chicago,' said Gadsden. In addition, another song from her album, "Shake Your Boonkey," was placed in two films, including Bring It On 4.
Currently, Gadsden is completing her second album, which she will release in April. 'The album is almost done ' I'm looking forward to releasing and promoting it,' said Gadsden. 'I also want [to continue to] make the right connections, and find management. I would also like to perform live more, and hopefully do a tour overseas.'
Top Five Songs Of The Month
Here are the Top Five Songs which were submitted for this month's contest, with the songwriter credits, plus their e-mail and website links. You can listen to the winning songs by clicking the music players below.
"Best Song Of The Month" Winner
Song Title:
"All I Need."
Written by:
Jael Gadsden and Kevin Randolph of Los Angeles, CA. Performed by Jael Gadsden.
More Best Songs Of The Month
To enter the next "Best Song Of The Month" Contest (the deadline is the last day of each month), please
Click Here