Kelly Harper's "Till This Goes Away" Named November "Best Song Of The Month"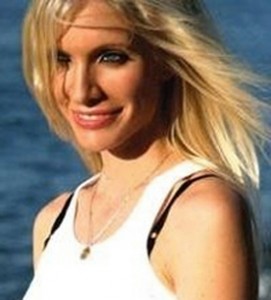 Kelly Harper, a talented pop/rock singer/songwriter based in Los Angeles, CA, has won the SongwriterUniverse 'Best Song Of The Month' Contest for November, for her song 'Till This Goes Away' (co-written by Rob Wells). This song will be included on her upcoming 7-song EP, which she will release independently in February (2010).
'Till This Goes Away' is a contemporary, midtempo rock ballad which sounds ready for radio play. The song starts intimately, with just Harper's expressive vocals and a piano track, and then builds gradually through the verses. The song's highlight is its powerful chorus, which has a full, rock band arrangement. This recording was expertly produced by Rob Wells, a Toronto-based writer/producer who has worked with several hit artists, including Adam Lambert, the Backstreet Boys and Selina Gomez.
Harper was born and raised in Lewistown, PA, which is in the central part of the state. She learned to play piano when she was 11, and she was inspired by listening to such artists as Jewel, Sheryl Crow and Pat Benatar. Following high school, Harper decided to pursue both her music career, and a modeling career. She first moved to Los Angeles for two years, and then she lived in New York City, where she signed a contract and worked steadily with the prominent Click modeling agency.
Harper subsequently elected to concentrate on her music, and returned to Los Angeles. In 2006 she recorded and released a full album called New Best Friend. The title cut 'New Best Friend' was released as a single, and it reached #38 on the Radio & Records CHR (pop) chart for four weeks. Harper had good success with this album ' several songs have been licensed for the MTV shows Road Rules and The Real World, plus The Bad Girls Club on the Oxygen Network and Living Lohan on the E! Channel. Her song 'New Best Friend' has also been placed in the film, Thanks To Gravity.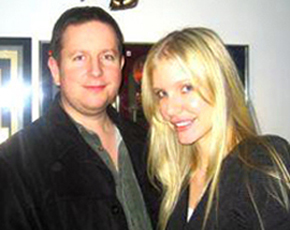 Following this album's success, Harper formed a band and toured the Midwest and West Coast. She subsequently signed a production/distribution deal with a label, but it didn't work out. However, she has continued writing songs, and she's recently found an excellent collaborator with Rob Wells in Toronto, and with Marc Jordan in Los Angeles.
'I'm looking forward to completing and releasing my new EP, and taking it to radio,' said Harper. 'I will be doing a radio promotion tour, and I'll be filming a music video. I'm also looking for management.'
Top Five Songs Of The Month
Here are the Top Five Songs which were submitted for this month's contest, with the songwriter credits, plus their e-mail and website links. You can listen to the winning songs by clicking the music players below.
"Best Song Of The Month" Winner
Song Title:
"Till This Goes Away."
Written by:
Kelly Harper (of Los Angeles, CA) and Rob Wells (of Toronto, ON, Canada). Performed by Kelly Harper. .
More Best Songs Of The Month
To enter the next "Best Song Of The Month" Contest (the deadline is the last day of each month), please
Click Here