Lindsay Vinarsky's "Starting Over" Named October "Best Song Of The Month"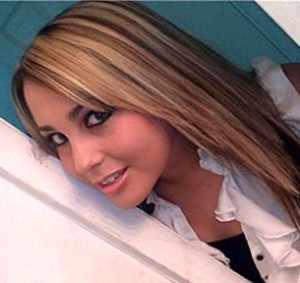 Lindsay Vinarsky, 19, a promising, pop singer/songwriter based in Los Angeles, CA, has won the SongwriterUniverse 'Best Song Of The Month' Contest for October, for her song 'Starting Over' (co-written by Darrell Peart). Vinarsky has been an active, working songwriter for several years already, since she signed her first publishing deal at the age of 14.
'Starting Over' is a contemporary pop/AC ballad, which has a strong melody, particularly in the chorus. The song also has a positive, heartfelt lyric theme that many people can relate to. 'Starting Over' provides a good showcase for Vinarsky's expressive lead & harmony vocals, and this recording was adeptly produced by young, L.A.-based producer MDL, who played most of the tracks.
Vinarsky was born and raised near Chicago (Buffalo Grove, IL), and when she 10 she taught herself to play piano, and started writing songs. By age 13, she had already written 100 compositions. Then at age 14, Vinarsky attended the MOBfest music conference in Chicago, and during a panel, two publishers heard her song and quickly made her offers. She subsequently signed a development deal with Hitco Music, the publishing company co-owned by music exec L.A. Reid & Windswept Music.
'It was cool being signed to Hitco ' they gave me a laptop, home studio equipment and an advance,' recalled Vinarsky. 'I had a chance to develop my writing skills ' I wrote a bunch of songs and got better.' Vinarsky was signed with Hitco for 3 ½ years, and recently she signed a new publishing deal with Radar Music, which is the new company formed by former Windswept CEO, Jonathan Stone.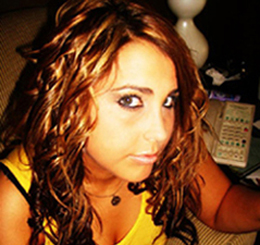 During the past few years, Vinarsky has been very active, collaborating with several other writers, and building many music contacts. She has collaborated with such writers and artists as Kat Danson, Keely Hawkes (who wrote the new Jordin Sparks single), Johnny Jam, Eddie Galan, Michael Jay (who co-wrote Martika's 'Toy Soldiers'), Darrell Peart and MDL.
This past summer, Vinarsky moved to Los Angeles to work more closely with her collaborators and the industry. 'I really like living in L.A., and things are going well,' she said. 'I like writing songs for other artists' projects, and for myself as an artist. I will be recording an EP (funded by Radar Music) which will be distributed by Bug Digital Records. I will also be performing more live shows.'
Top Five Songs Of The Month
Here are the Top Five Songs which were submitted for this month's contest, with the songwriter credits, plus their e-mail and website links. You can listen to the winning songs by clicking the music players below.
"Best Song Of The Month" Winner
Song Title:
"Starting Over."
Written by:
Lindsay Vinarsky of Los Angeles, CA. Co-written by Darrell Peart. Performed by Lindsay Vinarsky.
More Best Songs Of The Month
To enter the next "Best Song Of The Month" Contest (the deadline is the last day of each month), please
Click Here