Ryan Martinez's "Waking In A Dream" Named August "Best Song Of The Month"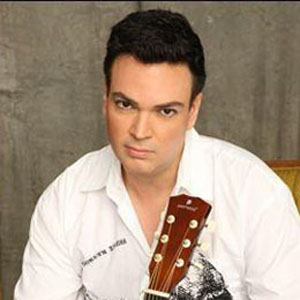 Ryan Martinez, a promising pop/rock & country songwriter based in Los Angeles, CA, has won the SongwriterUniverse 'Best Song Of The Month' Contest for August, for his song 'Waking In A Dream.' Martinez was recently the Grand Prize winner of the International Unisong Song Contest, and in 2007 he was a finalist in the American Idol songwriter competition.
'Waking In A Dream' is a mainstream, commercial pop/rock song, which has several good elements. The song is well-crafted and features an appealing melody, in both the verse and chorus sections. The song's main highlight is its strong melodic hook in the chorus ' it has a uplifting feeling which catches the listener's attention right away. This demo was expertly produced by Stacy Hogan (of A Writer's Paradise Studio in Nashville) and it features a fine vocal performance by Chad Trout.
Martinez was born and raised in Long Island, NY, where he learned to play piano and some guitar. He's been inspired by many hit songwriters and artists, particularly the writing team of Billy Steinberg & Tom Kelly ('True Colors,' 'Like A Virgin,' 'Eternal Flame'), Stevie Nicks and Tom Petty.
'I decided early on to focus on my songwriting, rather than being an artist,' explained Martinez. 'I just love the idea of a great song. I love a great melody and a lyric that tells a story.'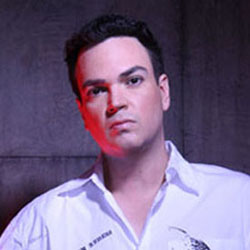 For college, Martinez attended U.C.L.A. and subsequently graduated with a Bachelor's Degree in History. Upon graduating, he decided to establish a career doing marketing in the medical field, while still actively developing his songwriting. In 2005 things started to click with his songwriting, when Martinez began working on his new song demos with producer Stacy Hogan. 'Stacy is an excellent producer, and he hires the best musicians in Nashville,' said Martinez.
Since working with Hogan, Martinez has begun to build relationships with music publishers and place his songs. He recently signed a single-song contract with Charlie Craig of Power Play Publishing in Nashville. Martinez also licensed four of his songs with Los Angeles-based Crucial Music, which has placed his song 'Strong Enough' on the NBC-TV production of 'Tom Brokaw Presents'American Character Along Highway 50.'
'Things have been going well with my songwriting,' said Martinez. 'My strength has always been coming up with great melodies and lyric hooks, and my goal is to involve myself with any up-and-coming or established acts who need some fine-tuning with their material to make it more radio friendly.'
Top Five Songs Of The Month
Here are the Top Five Songs which were submitted for this month's contest, with the songwriter credits, plus their e-mail and website links. You can listen to the winning songs by clicking the music players below.
"Best Song Of The Month" Winner
Song Title:
"Waking In A Dream."
Written by:
Ryan Martinez of Los Angeles, CA.
More Best Songs Of The Month
To enter the next "Best Song Of The Month" Contest (the deadline is the last day of each month), please
Click Here