Stephanie K's "Story Of A Broken Heart" Named July "Best Song Of The Month"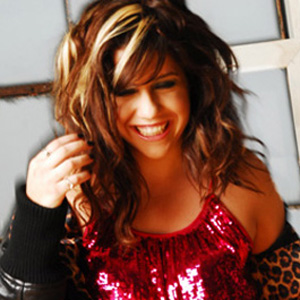 Stephanie K, a talented, pop/R&B singer/songwriter based in Detroit, MI, has won the SongwriterUniverse 'Best Song Of The Month' Contest for July, for her song 'Story Of A Broken Heart.' This song will be released as a single in September, and is featured on her upcoming 12-song album, Good Intentions, which will be released in October via a distribution deal with Bungalo/Universal Records.
'Story Of A Broken Heart ' is a well crafted, mostly uptempo pop/urban song which sounds ready for radio airplay. The song starts off with a softer, understated verse section, but then kicks in with a powerful, surging chorus. The recording provides a solid showcase for Stephanie K's strong, heartfelt vocals. 'Story Of A Broken Heart' was expertly produced by four-time Grammy-winning producer Michael J. Powell, who is best known for his work with Anita Baker (the Rapture album), Aretha Franklin and R. Kelly. In fact, Powell produced Stephanie K's entire album, and they've formed a production company called PK Entertainment.
Stephanie K (whose last name is Krawiec) grew up in Bloomfield Hills, MI, which is a suburb of Detroit. She was inspired early on by her father and grandmother (who were musicians), and by listening to her favorite artists Ray Charles and Mariah Carey. In high school, she performed in musical theater productions, and she also would sing the national anthem for the Detroit Pistons at The Palace of Auburn Hills. It was also during this period that she began writing songs, and recording her music at a local studio.
For college, Stephanie K attended the University of Michigan for a year, but she then decided to focus fulltime on her music. It was in 2005 that she met Michael J. Powell, and began collaborating with him in Detroit. 'Michael and I really hit it off,' she said. 'We developed a great creative relationship, which led to Michael producing my album.'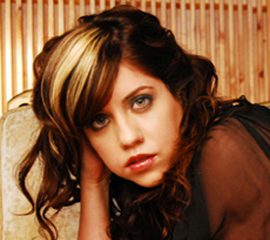 Stephanie K wrote all the songs on her album Good Intentions (which was recorded in 2008), except for one cover song. 'I love writing songs ' I try to write every day.'
Notably, her album will be distributed by Bungalo/Universal Records this fall. 'I'm excited about the upcoming release of 'Story Of A Broken Heart' as a single, the release of my album, and to be affiliated with Universal,' she said. In addition, Stephanie K regularly performs live with an 11-piece band, and she continues to sing at Detroit Pistons games, and at many other events, including games by the Harlem Globetrotters and the WNBA team, the Detroit Shock. She has also performed her original songs live on TV shows and in music festivals.
Top Five Songs Of The Month
Here are the Top Five Songs which were submitted for this month's contest, with the songwriter credits, plus their e-mail and website links. You can listen to the winning songs by clicking the music players below.
"Best Song Of The Month" Winner
Song Title:
"Story Of A Broken Heart."
Written by:
Stephanie K of Detroit, MI. Performed by Stephanie K.
More Best Songs Of The Month
To enter the next "Best Song Of The Month" Contest (the deadline is the last day of each month), please
Click Here