Chase Thompson's "Shipwrecked" Named June "Best Song Of The Month'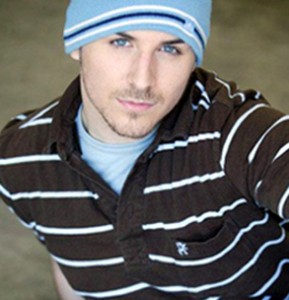 Chase Thompson, a talented singer/writer from Pasco, WA who fronts the rock band Chase and The Reach, has won the SongwriterUniverse 'Best Song Of The Month' Contest for June, for his song 'Shipwrecked.' This song is featured on the group's debut album Battlegrounds, which was released independently last month (May 2009).
'Shipwrecked' is an impressive, contemporary rock/pop song which appears ready for radio play. The song starts quietly with just vocals & piano in the first verse, and then segues into a strong, full-band sound in the chorus. There is a graceful, majestic feel to this song, due partly to an excellent string arrangement. 'Shipwrecked' (and the group's album) was expertly produced by Darryl Swann (who is known for working with Macy Gray and other label artists) and mastered by Grammy-winning engineer, Gavin Lurssen.
Thompson, who is 23, grew up in the city of Pasco, which is southeast of Seattle. When he was eight, he began taking piano and voice lessons, and when he was 14 he started writing songs. Thompson was inspired by listening to such artists as the Beatles, Brian McKnight and Coldplay. During high school, he performed live with a couple groups, and he sang & acted in musical theater productions.
Following high school, Thompson moved to Los Angeles, where he attended the Hollywood Theatre Of Arts school. 'I knew I wanted to be in the performing industry ' I did music, dance and acting, and I worked on my songwriting,' said Thompson. 'I then began focusing more on music, and attended the Musician's Institute in Hollywood.' Thompson recorded a five-song EP during this period, which he released independently.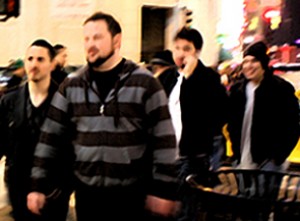 It was last year (2008) that Thompson decided to move back to Pasco and form his band, Chase and The Reach (which includes guitarists Jeremy Wilcox and Tyler McMullen, bassist Juan Hernandez and drummer Sam Hernandez). The group recorded their debut album Battlegrounds in Pasco, with L.A.-based producer Darryl Swann flying up to work with them. 'We felt blessed to have Darryl as our producer,' said Thompson.
Now with the album's recent release, Thompson and his group are actively promoting the album, securing radio play in Washington, and joining the 2009 eXtreme concert tour, which consists of 12 established indie bands. They are also headlining the popular River Of Fire Festival in Eastern Washington on July 4th. The group's plan is to tour steadily and build their exposure, and then eventually shop to major record labels.
Top Five Songs Of The Month
Here are the Top Five Songs which were submitted for this month's contest, with the songwriter credits, plus their e-mail and website links. You can listen to the winning songs by clicking the music players below.
"Best Song Of The Month" Winner
Song Title:
Shipwrecked.
Written by:
Chase Thompson of Pasco, WA. Performed by Chase and The Reach.
More Best Songs Of The Month
To enter the next "Best Song Of The Month" Contest (the deadline is the last day of each month), please
Click Here