Selena Garcia's "100 Pictures" Named May "Best Song Of The Month"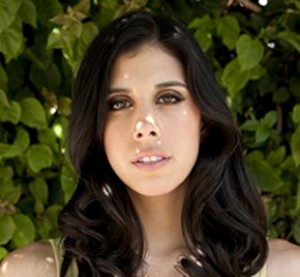 Selena Garcia, a promising, pop/rock singer/songwriter based in Los Angeles, CA, has won the SongwriterUniverse 'Best Song Of The Month' Contest for May, for her song '100 Pictures' (co-written by Drew Lawrence). This song is featured on her debut 5-song EP Don't Worry It's Not Love, which she released independently in February (2009).
'100 Pictures' is a gentle, uptempo pop song which has an appealing melody and is easy to listen to. The song starts out with a sparse, piano-based track, and then gradually builds into full band arrangement with strings. This recording provides a fine showcase for Garcia's expressive lead vocals, plus her hooky background vocals in the chorus. '100 Pictures' was expertly produced by Jim Roach, who also played bass and created the string track.
Garcia was born in Bellevue, WA (near Seattle), and she grew up in both Washington state and in Northern California. She was introduced by her parents to classic pop music such as Motown and Whitney Houston, and later she was inspired by Eva Cassidy, Etta James and Tom Petty. Garcia learned to play some piano and guitar early on, and when she was 13 she started writing songs.
Following high school, Garcia attended Chico State University in Northern California, where she subsequently graduated with a degree in Music Business. 'I learned music theory and music history at college, and I began performing live,' she recalled. 'I performed at one, particular school concert which went very well ' it gave me the confidence to perform live more.'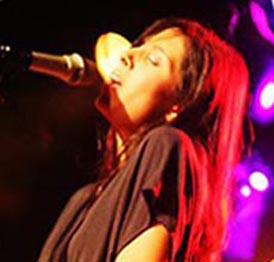 After college, Garcia decided to move to Los Angeles to pursue her music career. In 2005 she formed her first band, which included keyboard player Drew Lawrence, who became one of her writing collaborators. Notably, Garcia was named by Music Connection magazine in 2006 as one of Los Angeles' Top Unsigned Artists.
Up to this point, Garcia had recorded and released a demo CD, but her new EP Don't Worry It's Not Love is her first, fully-produced release. 'I'm working hard to promote and market this EP,' said Garcia. 'I've worked out deals with some publishers, to pitch my songs for licensing.'
Garcia and her band have also played many shows in Los Angeles, and they've also toured the Northwest. In addition, in March Garcia played the Red Gorilla Music Fest in Austin, which coincides with the SXSW festival. Lastly, she has begun writing songs for her next recording project.
Top Five Songs Of The Month
Here are the Top Five Songs which were submitted for this month's contest, with the songwriter credits, plus their e-mail and website links. You can listen to the winning songs by clicking the music players below.
"Best Song Of The Month" Winner
Song Title:
"100 Pictures."
Written by:
Selena Garcia and Drew Lawrence of Los Angeles, CA. Performed by Selena Garcia.
More Best Songs Of The Month
To enter the next "Best Song Of The Month" Contest (the deadline is the last day of each month), please
Click Here