Kevin Higgins' "Amazing Sense Of Calm" Named April "Best Song Of The Month"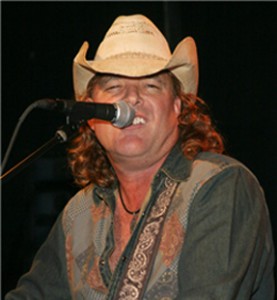 Kevin Higgins, a veteran Americana singer/songwriter based near Austin, TX, has won the SongwriterUniverse 'Best Song Of The Month' Contest for April, for his song 'Amazing Sense Of Calm.' This song is featured on his group the Dust Devils' most recent album, Change In The Weather, which was released independently in 2006.
'Amazing Sense of Calm' is a graceful, acoustic midtempo ballad, which is in the vein of soulful ballads by Bruce Springsteen and Mark Knopfler. This song has a gentle, flowing arrangement which is very easy to listen to. Later in the song, a beautiful string arrangement emerges, which adds texture and emotion. Also noteworthy is Higgins' fine vocal performance, which warmly conveys the song's insightful, heartfelt lyric theme.
Higgins was born in Massachusetts, and then early on he moved with this family to El Paso, TX. He learned to play guitar, mandolin and bass, and he grew up listening to Bruce Springsteen, Neil Young, and local country legend Marty Robbins. Higgins also began writing songs when he was 15.
Following high school, Higgins attended college at the University of Texas El Paso, where he studied music. He also began playing in bands and performed steadily around El Paso. Eventually, Higgins decided to move to Los Angeles to further pursue his music career. 'In L.A. I performed live and went to many open mics,' recalled Higgins. 'I also hooked up with an old friend named Javier Willis, whom I signed a publishing deal with. He placed my song 'Bent Nail' in the movie, A Day Without A Mexican.'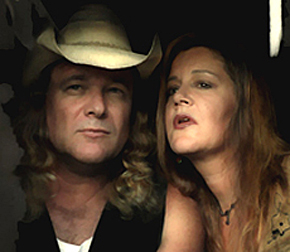 Then in 1994, Higgins moved to Austin where he formed the band, the Dust Devils, which he fronts with his wife, Barbara Malteze. The Dust Devils have released three albums: Cosmic Dust Devils (2001); Gathering Dust (2005); and Change In The Weather (2006). Higgins has also released one solo album, Dark Side Of The Barn (1999), and he is working on the new solo album, which he'll release this summer.
Notably, Higgins has been the recipient of several honors ' he was a New Folk Finalist at the Kerrville Folk Festival in 2000, and his song 'Walk On' was named Song Of The Year at the Texas Music Awards in 2005.
Currently, Higgins & Malteze continue to perform with the Dust Devils, and as a duo. In addition to touring throughout Texas, they will be touring several Northeast states later this year.
Top Five Songs Of The Month
Here are the Top Five Songs which were submitted for this month's contest, with the songwriter credits, plus their e-mail and website links. You can listen to the winning songs by clicking the music players below.
"Best Song Of The Month" Winner
Song Title:
"Amazing Sense Of Calm."
Written by:
Kevin Higgins of Austin, TX. Performed by the Dust Devils (lead vocals: Kevin Higgins).
More Best Songs Of The Month
To enter the next "Best Song Of The Month" Contest (the deadline is the last day of each month), please
Click Here