Lindsay Katt's "Wretched Unbeliever" Named February "Best Song Of The Month"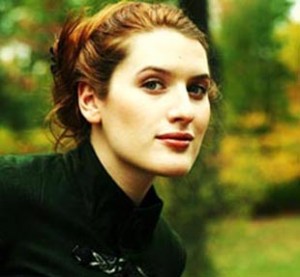 Lindsay Katt, a talented, pop/rock singer/songwriter based in New York City, has won the SongwriterUniverse 'Best Song Of The Month' Contest for February, for her song 'Wretched Unbeliever.' This song is featured on her debut 12-song CD Picking Out Boxes, which she is releasing independently this month (Feb. 2009).
'Wretched Unbeliever' is a modern, uptempo song which combines the melodic pop appeal of a Sarah McLachlan or Cranberries, with an ethereal, haunting edge. The song's highlight is its chorus, which features fine lead & harmony vocals by Katt, and it's also bolstered by punchy electric guitar tracks. This recording was expertly produced by Mark Turrigiano, who produced all but one song on Katt's album. Turrigiano is known for his production work with top indie artist, Ingrid Michaelson.
Katt (who is 23) was born in Los Angeles but grew up mostly in the small town of Plains, Montana (near Missoula). She learned to play piano when she was nine, and she started writing songs when she was 14. Katt was inspired early on by such artists as Tracy Chapman, Fleetwood Mac and the Beatles. During high school, she performed in several music theatre shows, and even supervised a six-month community theatre production of Annie.
Following high school, Katt attended the University of Montana for two years. However, she decided to move to New York City to pursue her music career. 'When I was 20, I moved to Queens (NY) and started connecting with different artists and musicians,' recalled Katt. 'I approached Mark Turrigiano ' he liked my songs and we hit it off. We started recording in October 2007, and we worked on-and-off for a year. It was a labor of love for both of us. I was also very  pleased to have Greg Calbi (renowned mastering engineer for Bruce Springsteen, David Bowie, Paul Simon and others) master my album.'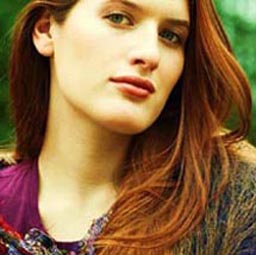 Now with her album Picking Out Boxes completed, Katt is ready to aggressively promote her CD and career. She is hosting a CD release party at the Living Room club in Manhattan on February 19. It will then immediately be released on iTunes, CDBaby and other outlets. Notably, the album has already received good reviews in both the Dallas Morning News and the Missoula Independent.
'This is my first album ' I want to take it as far as I can go,' said Katt. 'We're doing promotion and publicity, and I will be playing many shows, both with a full band and as a solo performer. I also want to get my music out to licensing companies for placements in film and TV.'
Katt is happy to be releasing her album as an indie artist. 'Right now I'm very comfortable being an independent artist. The music industry is becoming more of an indie world. And I like having control over my image and content.'
Top Five Songs Of The Month
Here are the Top Five Songs which were submitted for this month's contest, with the songwriter credits, plus their e-mail and website links. You can listen to the winning songs by clicking the music players below.
"Best Song Of The Month" Winner
Song Title:
"Wretched Unbeliever."
Written by:
Lindsay Katt of New York City. Performed by Lindsay Katt.
More Best Songs Of The Month
To enter the next "Best Song Of The Month" Contest (the deadline is the last day of each month), please
Click Here