Edwin Booth's "Call This Home" Named December "Best Song Of The Month'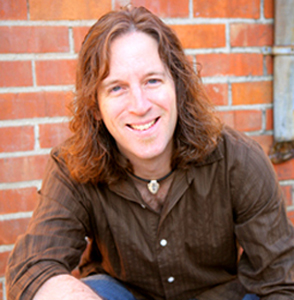 Edwin Booth, a rock/pop songwriter/guitarist based in Redondo Beach, CA, has won the SongwriterUniverse 'Best Song Of The Month' Contest for December, for his song 'Call This Home.' Booth is a longtime music pro who places his songs in film & TV, and he co-leads a rock band called Electrik, which performs regularly in the Southern California area.
'Call This Home' is a melodic, driving uptempo song, which has a heartfelt lyric theme about wanting to return home. 'This song is like a homecoming ' it reminds me of growing up in the Northwest, and I relate to the song every time I go back home to Spokane (WA),' explained Booth. 'Call This Home' was expertly produced by Stacy Hogan, who runs a production & publishing company in Nashville called A Writer's Paradise. And notably, this recording features impressive lead & harmony vocals by Los Angeles-based artist, Candi Pearson-Shelton.
Booth was born in Fresno, CA, and when he was nine he moved to Spokane, where he was raised by his grandmother. Booth started to play guitar when he was 12, and soon after he began writing songs. Growing up, he was inspired by listening to bands like Def Leppard, Cheap Trick and Bon Jovi, and he subsequently formed his own rock bands in junior and senior high school.
Following high school, Booth moved to Los Angeles with two musician friends to form the band, Electrik. 'We released one CD called Love Buzz Harmony, and we played all of the top rock clubs, such as the Roxy, the Whisky and Gazzari's,' said Booth. 'We also toured throughout California, and we played gigs in Washington, Oklahoma, Arizona and Illinois.' The band has remained active for almost two decades.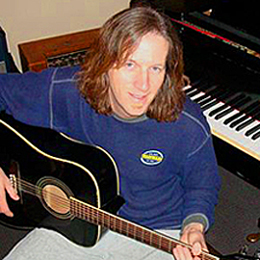 Booth, who is 39, is an excellent example of a working musician and songwriter, whom by necessity has also built a separate career, as a real estate agent and developer. In addition, Booth is married with two young children, and he finds time to coach his seven-year-old son's soccer team. 'Things get pretty busy ' I try to write songs two nights per week, and on the weekends.'
Booth tries to write about three songs a month and demo one song per month. He has established solid contacts in the music business ' he currently works with an independent songplugger to place his songs in film & TV, and a second songplugger to place his songs with label recording artists for their albums. 'I just love creating and playing music,' said Booth, 'whether it's writing songs for placements, or playing shows with my band.'
Top Five Songs Of The Month
Here are the Top Five Songs which were submitted for this month's contest, with the songwriter credits, plus their e-mail and website links. You can listen to the winning songs by clicking the music players below.
"Best Song Of The Month" Winner
Song Title:
Call This Home.
Written by:
Edwin Booth of Redondo Beach, CA.
More Best Songs Of The Month
To enter the next "Best Song Of The Month" Contest (the deadline is the last day of each month), please
Click Here