Mariana Bell's "Book" Named November "Best Song Of The Month'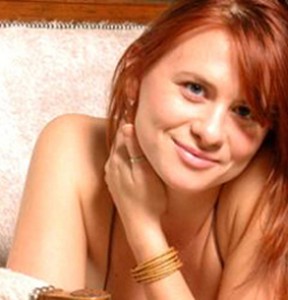 Mariana Bell, a talented, folk/rock/pop singer/songwriter based in Charlottesville, VA, has won the SongwriterUniverse 'Best Song Of The Month' Contest for November, for her song 'Book' (co-written by Paul Vassallo and Alex Wong). This song is the title cut of her debut 11-song CD Book, which she will release independently next month (Dec. 2008).
'Book' is a very melodic, commercial uptempo song which musically is in the vein of Paula Cole and Sara Bareilles. The song's arrangement has a driving energy to it, which builds in emotion and dynamics. 'Book' provides a solid showcase for Bell's clear, expressive lead & harmony vocals. This recording was expertly produced by Alex Wong & Andrew Kapner at their Angelhouse Studio West in Los Angeles, and features music tracks played by Wong (drums), Vienna Teng (piano) and Jared Scharff (guitar).
Bell grew up in Charlottesville, where she was introduced to music at a young age by her father. She was inspired by listening to such artists as Ani DeFranco, Dave Matthews and Bruce Cockburn, and she started playing guitar and writing songs when she was 15. Notably, during high school Bell sang in the Virginia Consort Youth Chorale, which performed at the White House and the Washington D.C. National Cathedral. She also entered several talent shows and sang at open mikes.
For college, Bell impressively received a scholarship to attend New York University (NYU) in Manhattan, where she majored in theater and later graduated with a B.A. degree. It was during this period that she also developed her songwriting and performing skills ' she played live at the Bottom Line, CBGB's and several other venues. 'I really enjoyed being part of the music community there ' it's a great place to perform live and to network with other musicians,' said Bell.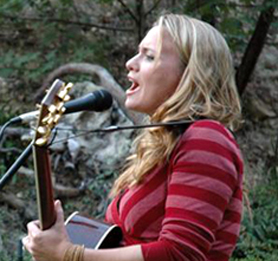 In October 2006, she decided to move back to Charlottesville, where she began writing and recording songs for her first, full-fledged album, Book. 'I started recording my album in the summer of 2007, and most of the music was completed by the end of the year,' explained Bell. 'There's a lot of diverse styles on the album ' some of the songs are rock, some acoustic. The songs range from straight-ahead, to more moody, quirky and goofy.'
With her album due out in December, Bell is looking forward to extensively promoting her album, and further building her artist career. She will be hosting an album release party in Manhattan, and she will be performing live with her band in Virginia, New York and other regions (including SXSW next year). Bell will also be seeking more radio airplay for her songs, particularly with stations which she has already established relationships with. 'I would like to thank 106.1 FM The Corner (in Charlottesville) – they were the first station to play 'Book',' she added.
Top Five Songs Of The Month
Here are the Top Five Songs which were submitted for this month's contest, with the songwriter credits, plus their e-mail and website links. You can listen to the winning songs by clicking the music players below.
"Best Song Of The Month" Winner
Song Title:
"Book."
Written by:
Mariana Bell (of Charlottesville, VA), Paul Vassallo & Alex Wong. Performed by Mariana Bell.
More Best Songs Of The Month
To enter the next "Best Song Of The Month" Contest (the deadline is the last day of each month), please
Click Here