Jenny Brooks' "Baby Footprints In The Sand" Named October "Best Song Of The Month"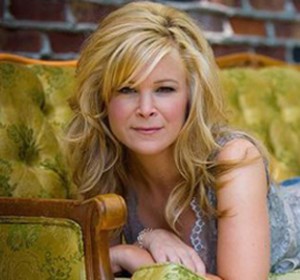 Jenny Brooks, a talented country singer/songwriter based in Nashville, TN, has won the SongwriterUniverse 'Best Song Of The Month' Contest for October, for her song 'Baby Footprints In The Sand' (co-written by Bud Tower). This song is featured on Brooks' debut 10-song album, Down In The Bayou, which she will release independently next month (Nov. 2008).
'Baby Footprints In The Sand' is a sensitive, heartfelt country ballad, and it provides a fine showcase for Brooks' singing ability and her songwriting skills. The song was inspired by a true experience. Brooks recalled, 'My husband David and I were in Florida on a beach. My little girl (Isabella) was a little late in learning how to walk. So it was a beautiful moment when she walked for the first time, taking steps (and leaving footprints) in the sand. Soon after, I got together with Bud Tower to write this song with him.'
Brooks was born in San Antonio, but moved to Slidell, LA (a suburb of New Orleans) at a young age. She grew up listening to her favorites: Helen Reddy, Aretha Franklin, Reba McEntire and Rod Stewart. Brooks first enjoyed success as a dancer (jazz and tap), and she won several local talent shows. Then in high school, she began focusing on her singing, and she won statewide competitions as a classical soprano vocalist.
For college, Brooks attended Louisiana State University, where she subsequently graduated with a degree in elementary education. She then worked as a flight attendant and a pharmaceutical rep, before deciding to move to Nashville to pursue her music career. While in Nashville, Brooks recorded and released several demo EPs, and she developed her songwriting and collaborating skills.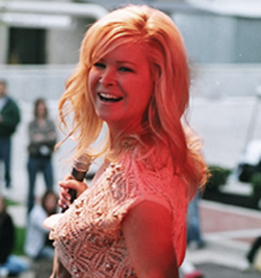 Two key collaborators for Brooks are Bud Tower (who co-wrote 'Footprints') and Mark Oliverius, who produced nine cuts (and co-wrote several songs) on her upcoming album, Down In The Bayou. Oliverius is known for being the musical director & keyboard player for Lorrie Morgan, and he has also produced Trick Pony and Katie Armiger.
Down In The Bayou will be available via iTunes, MySpace and other outlets, and in a special arrangement, the CD will be sold in the 30-store Rouses grocery store chain in Louisiana.
With her album due out soon, Brooks is looking forward to gaining exposure as both a quality singer and songwriter. 'I'm excited about building my career as an artist, and I also want to further my songwriting career ' my goal is to be signed with a publishing company.' In addition Brooks performs live regularly ' she has opened shows for Lonestar, Jake Owen and Kingbilly, and she recently played at the famed Bluebird Café in Nashville.
Top Five Songs Of The Month
Here are the Top Five Songs which were submitted for this month's contest, with the songwriter credits, plus their e-mail and website links. You can listen to the winning songs by clicking the music players below.
"Best Song Of The Month" Winner
Song Title:
"Baby Footprints In The Sand."
Written by:
Jenny Brooks (of Nashville, TN) and Bud Tower. Performed by Jenny Brooks.
More Best Songs Of The Month
To enter the next "Best Song Of The Month" Contest (the deadline is the last day of each month), please
Click Here