Bunmi Adeoye's "Unbreakable Heart" Named September "Best Song Of The Month"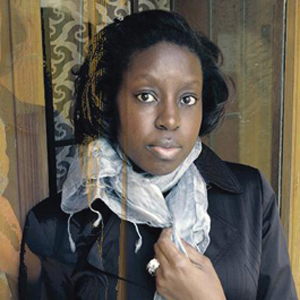 Bunmi Adeoye, a promising, acoustic/pop singer/songwriter based in Toronto. ON, Canada, has won the SongwriterUniverse 'Best Song Of The Month' Contest for September, for her song 'Unbreakable Heart.' This song is featured on Adeoye's debut 10-song album, Paper Dolls, Glass Houses, which she released independently in June (2008).
'Unbreakable Heart' is an uptempo song which uniquely combines the soulful, personal style of a Tracy Chapman with a modern pop/groove arrangement reminiscent of Madonna. The song has two main highlights – an intelligent lyric which has moments of irony and intensity, and a powerful chorus, which builds in emotion each time it's repeated. This song was skillfully produced by Allister Bradley, who produced all the songs on Adeoye's album.
Adeoye was born and raised in Toronto ' she's a first generation Canadian whose family is from Nigeria. Early on, she was inspired by listening to such artists as Madonna, Ella Fitzgerald and Mariah Carey. At age nine she started to write songs, and in grade school and high school she entered and performed in talent competitions. She also learned to play guitar, which has become her main instrument.
For college, Adeoye attended Queens University in Kingston, Ontario, where she majored in both film and English literature. After graduating, she moved to Europe for a few years, first living in London, and then Paris. 'In London I was fortunate to meet a lot of musicians ' they were really creative and into music and the arts,' Adeoye recalled. 'That's when I started to record and sing sessions.'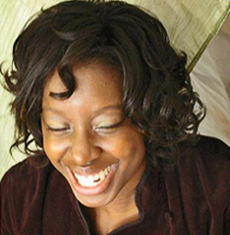 Adeoye eventually returned to Toronto, where she met producer/musician Allister Bradley in 2006. 'I met Allister at a songwriting workshop in Toronto and we hit it off,' she said. 'He played piano and some drums on the album. I like Allister's style of music and his working personality.'
Currently, with the recent release of her album Paper Dolls, Glass Houses, Adeoye is excited about promoting her album in as many ways as possible. 'I've been doing promotion and publicity, trying to get radio airplay, and approaching newspapers and magazines,' said Adeoye. 'I'm also working to place songs in film and TV, and I'll be filming a video.' In addition, Adeoye is playing live gigs (solo and with a band), and she recently perfprmed at the North By Northeast Festival in Toronto.
Top Five Songs Of The Month
Here are the Top Five Songs which were submitted for this month's contest, with the songwriter credits, plus their e-mail and website links. You can listen to the winning songs by clicking the music players below.
"Best Song Of The Month" Winner
Song Title:
"Unbreakable Heart."
Written by:
Bunmi Adeoye of Toronto, ON, Canada. Performed by Buni Adeoye.
More Best Songs Of The Month
To enter the next "Best Song Of The Month" Contest (the deadline is the last day of each month), please
Click Here