Matt Palmer's "I Wish" Named August "Best Song Of The Month"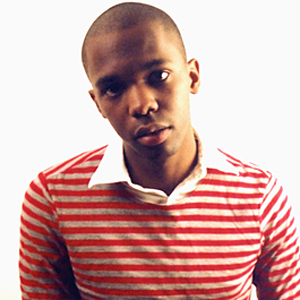 Matt Palmer, a talented pop/R&B singer & songwriter from New York, NY, has won the August SongwriterUniverse 'Best Song Of The Month' Contest, with his song 'I Wish.' 'I Wish' is one of eight new songs Palmer has written for his upcoming album project, which he will be releasing in early 2009.
'I Wish' is a very hooky, appealing uptempo cut, which is the vein of hit singles by Usher and Ne-Yo. It's clear that Palmer has developed the ability to create very commercial pop/R&B songs which can be placed with major label artists. This recording of 'I Wish' also showcases Palmer's artist potential ' he effectively performs all the vocals (lead & background) on this cut. And notably, Palmer played all the instruments on this demo, using his ProTools studio setup.
Palmer, who is 21, grew up in Atlanta, GA, where he was inspired early on by listening to Michael Jackson, Mariah Carey and other artists. When he was seven he started to play piano, and when he was 14, he began writing songs. 'During high school, I would write my own material, and record demos,' recalled Palmer. 'Then (in 2005) when I was a senior, I released a CD (14 songs) called Getaway.
For college, Palmer applied and was accepted into a special music program at New York University (NYU), called The Clive Davis Department of Recorded Music. As a result, Palmer moved to Manhattan, where he has made music industry connections, and learned about songwriting, production and the music business. 'During my freshman year, we attended one of Clive Davis' board meetings at Sony/BMG Records,' said Palmer. 'I've also had a chance to do internships with Island Def Jam and Jive Records.'
Now entering his senior year at NYU, Palmer is working on his second, full-fledged album project, which he will release in early 2009. Notably, he recently caught the attention of a Japanese record label, which may help finance his new album. 'I am looking forward to completing my album ' I want to work with some experienced producers who can help me take my music tracks and production to a higher level,' he said.
In addition to recording his album, Palmer is also starting to perform live. This past week he performed a show at the Sputnik Bar in Brooklyn, where he performed half the songs playing piano, and the other half with backing tracks. Palmer has also filmed a video of him performing his song 'Six Whole Days,' which has been posted on YouTube and his MySpace page.
Top Five Songs Of The Month
Here are the Top Five Songs which were submitted for this month's contest, with the songwriter credits, plus their e-mail and website links. You can listen to the winning songs by clicking the music players below.
"Best Song Of The Month" Winner
Song Title:
I Wish
Written by:
Matt Palmer of New York City. Performed by Matt Palmer.
More Best Songs Of The Month
To enter the next "Best Song Of The Month" Contest (the deadline is the last day of each month), please
Click Here