Beth Thornley's "You Made It So" Named January "Best Song Of The Month"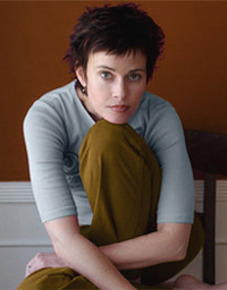 Beth Thornley, an innovative, modern rock singer/songwriter based in Los Angeles, has won the SongwriterUniverse 'Best Song Of The Month' Contest for January, with her song 'You Made It So.' This song is featured on her debut CD Beth Thornley, which was released in February 2003. She is currently recording her follow-up album.
'You Made It So' is a well crafted, midtempo, modern rock cut, which presents an articulate lyric story by Thornley, that describes an actual breakup of a previous relationship she was in. This recording features Thornley's pure, distinctive vocals, plus adept music tracks by Thornley (who plays keyboards), her husband Rob Cairns (who produced the album and played several instruments), and by Rob Disner.
Thornley grew up in Birmingham, AL, and began playing piano and singing at a young age. Two of her early influences were Elvis Costello and Aimee Mann. She gradually developed the skills to become a professional musician, singing and playing keyboards for a Top 40 band, and later singing on a cruise ship. However, it wasn't until she moved to Los Angeles (seven years ago) that she focused on her songwriting, and her artist career.
'After moving to L.A., I started to write songs, to see if I could do it,' explained Thornley. 'It took some time to develop my songwriting, but I eventually came up with songs that I liked, and wanted to record.' Subsequently, Thornley recorded the songs for her 10-song CD, which included the key cuts 'You Made It So' (which was featured in a Dawson's Creek episode), and 'I Will Lie' (which was broadcast on The Chris Isaak Show on Showtime, and for a CBS TV movie).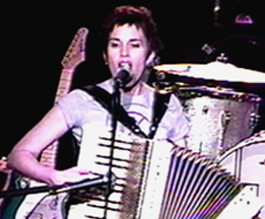 Thornley recalled how she wrote 'You Made It So,' which was inspired by a former relationship. 'I dated a guy who was really nice for about six weeks, and I started to fall for him,' said Thornley. 'But then it turned into a nightmare. He had put on a show; he was like a Dr. Jekyll & Mr. Hyde. I quickly [broke off] this relationship. It was the first time that I had left a relationship, where I felt empowered by walking away.' (The key line in the song's chorus is, 'you made it so easy to walk away').
Thornley is now working on her second album, recording again with Rob Cairns and Rob Disner. She also has a live band, and she frequently performs at top L.A. clubs, such as the Whisky, the Mint and Hotel Café. 'I'm excited about recording the new album, plus continuing to do shows with my band,' she said. 'I want people to see me as a songwriter, who is also a good live performer. I want to create songs that rock, that can be party songs, but are also songs that are interesting, and mean something.'
Top Five Songs Of The Month
Here are the Top Five Songs which were submitted for this month's contest, with the songwriter credits, plus their e-mail and website links. You can listen to the winning songs by clicking the music players below.
"Best Song Of The Month" Winner
Song Title:
"You Made It So".
Written by:
Written & performed by Beth Thornley, Los Angeles, CA
To enter the next "Best Song Of The Month" Contest (the deadline is the last day of each month), please
Click Here