Clare Reynolds' "Come Back" Named April 'Best Song Of The Month"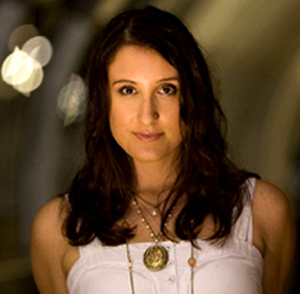 Clare Reynolds, a promising, pop/AC singer/songwriter based in Brisbane, Queensland, Australia, has won the SongwriterUniverse 'Best Song Of The Month' Contest for April, for her song 'Come Back.' This song is featured on Reynolds' 10-song debut album, Inside My Head, which she released independently in August 2007.
'Come Back' is a graceful, acoustic song, which is reminiscent of appealing AC hits by Sarah McLachlan and Jewel. The song begins with an intimate, sparse arrangement, and then builds into a full-band sound in the chorus. This recording also spotlights Reynolds' clear, expressive lead vocals, plus her subtle yet effective background harmonies in the chorus and bridge. 'Come Back' (and her entire album) was expertly produced by guitarist Daniel McGahan and Simon Watson.
Reynolds was born and raised in the small seaside town of Noosa, which is on the east coast of Australia. She grew up listening and loving the music of artists like Marvin Gaye, James Taylor and Carole King, and more recently, to Shawn Colvin, Ben Lee and the Weepies, among others. For her musical training, Reynolds started to play piano at age 7, took singing lessons as a teenager, and also developed her songwriting. In addition, she gained experience as an actress, performing in local musicals and plays.
For college, Reynolds was proud to be accepted to the Queensland Conservatorium of Music (in Brisbane), which is a top music institution. She attended this university and majored in classical voice, and she performed in numerous operas and musical theatre shows. However, she eventually decided to pursue a career in pop music as an artist and songwriter. 'My heart was telling me I wasn't passionate about classical music,' explained Reynolds. 'I began sitting at the piano again and writing my own songs. Suddenly, it became clear what I wanted ' to write my own thoughts and stories in my own way, in my own voice.'
Following her graduation from the Conservatorium, Reynolds began working on her debut album, Inside My Head, which includes 'Come Back.' She recalled how she wrote this song: 'A few years back, a close friend (named Adam) passed away, and for me, 'Come Back' is about the longing to see him again. It's sometimes very hard for me to write about things so close, painful and emotional. When I finally got this song out, a weight slowly lifted and this song will always mean a great deal.'
Reynolds released Inside My Head last August, and since then, she's been aggressively  promoting her music in both Australia and the U.S. She recently spent five months in the U.S., where she signed a licensing deal to have her songs placed in films and TV shows. In addition, Reynolds is focusing on her live performances; she is set to perform at the New Music West festival in Vancouver, Canada, and she will be embarking on an Australian tour later this year.
Top Five Songs Of The Month
Here are the Top Five Songs which were submitted for this month's contest, with the songwriter credits, plus their e-mail and website links. You can listen to the winning songs by clicking the music players below.
"Best Song Of The Month" Winner
Song Title:
"Come Back."
Written by:
Clare Reynolds of Brisbane, Queensland, Australia. Performed by Clare Reynolds.
More Best Songs Of The Month
To enter the next "Best Song Of The Month" Contest (the deadline is the last day of each month), please
Click Here