Katy Pfaffl's "Through It All" Named September "Best Song Of The Month"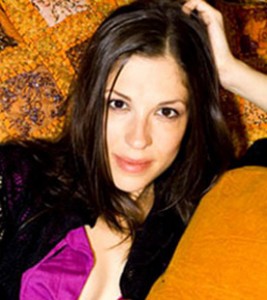 Katy Pfaffl, a talented, pop/rock/soul singer & songwriter based in New York City, has won the SongwriterUniverse 'Best Song Of The Month' Contest for September, for her song 'Through It All.' A live recording of this song is included on her upcoming album If I Rise (which will be released in October), which was recorded at the Knitting Factory club in Manhattan. Pfaffl previously was the winner (in May 2006) of our SingerUniverse 'Best Vocalist Of The Month' Competition, for her performance of her song 'Down The River.'
'Through It All' is an elegant, piano-based AC ballad, which has a very romantic, positive lyric. This song is in the tradition of memorable, pop ballad standards sung by Bette Midler and Barbra Streisand. This recording also provides a good showcase for Pfaffl's expressive, heartfelt vocals and her graceful piano playing. Pfaffl produced this song, and she produced all the songs on her new album.
Pfaffl discussed what inspired her to write 'Through It All': 'I was pondering why people never write love songs anymore. On the radio, it's all these angry songs. I think there's room in this world for good, old-fashioned love songs. There's no shame in saying 'I love you' in a song.'
Pfaffl grew up in Milwaukee, WI, where she learned to play violin and piano at a young age, and she entered several, classical piano competitions. During her teenage years, she attended the Milwaukee High School of the Performing Arts, where she began focusing on her singing, and performing in jazz vocal groups. Notably, Pfaffl won the Down Beat magazine Jazz Award For Best Vocalists (for high school students). Also, she began composing music, and she wrote the score for a jazz composition, which was performed by her high school orchestra.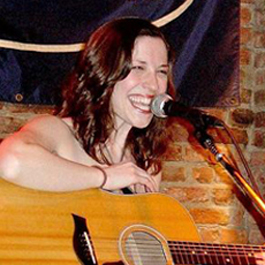 For college, Pfaffl attended the University of Cincinnati Conservatory of Music, but she left after two years and decided to move to New York City. 'I wanted to focus on writing my own music and performing it, and I felt New York was the best place for me to further my artist career,' explained Pfaffl. 'I wrote the songs for my first CD (titled Katy Pfaffl) and released it in 2000. The album was a combination of jazz and pop/rock. Then in 2003, I released my second CD, which was called As She Stands.'
Both of her CDs sold about 2,000 units, mostly in the New York area. Subsequently, Pfaffl's music caught the attention of Los Angeles music pro Marsy Robinson, who became her manager. Robinson has set up many showcases for Pfaffl with major labels.
Pfaffl is now set to release her live album If I Rise in October. She also performs live shows regularly, in both Manhattan and in Los Angeles. In addition, Pfaffl has been busy writing a wide range of new songs, and she will start recording her new studio album next month. The projected release date for her new studio album will be Spring 2008.
Top Five Songs Of The Month
Here are the Top Five Songs which were submitted for this month's contest, with the songwriter credits, plus their e-mail and website links. You can listen to the winning songs by clicking the music players below.
"Best Song Of The Month" Winner
Song Title:
"Through it All."
Written by:
Katy Pfaffl of New York, NY.
More Best Songs Of The Month
To enter the next "Best Song Of The Month" Contest (the deadline is the last day of each month), please
Click Here