Alex Woodard's "Every Road" Named December "Best Song Of The Month"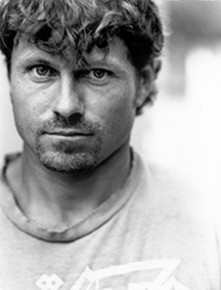 Alex Woodard, a talented rock singer/songwriter based in San Diego, CA, has won the SongwriterUniverse 'Best Song Of The Month' Contest for December, with his song 'Every Road.' This song is featured on Saturn Returns, which is the second album release by this successful independent artist.
'Every Road' is a high energy, passionate rock song, which combines the heartland rock of John Mellencamp with a bit of R.E.M's alternative edge. This recording spotlights Woodard's aggressive, emotional lead vocals, plus the powerful, guitar-dominated tracks performed by Woodard and his adept backing band. The chorus of 'Every Road' is the main highlight of this song, featuring a memorable, melodic hook which accentuates the title phrase, 'every road you go.'
Woodard grew up in Long Beach, CA, and he learned how to play his favorite songs on the family piano. In high school, he also learned guitar and played in a garage band. However, it wasn't until he was at college (at U.C.L.A.), that he started taking music and songwriting seriously. Upon graduating, he moved to Boston for a year, then he decided to move to Seattle, where he began to actively pursue his artist career.
Woodard recorded and released an eight-song EP in 1996, which was well received in the Seattle area. 'When my EP started getting airplay in Seattle, I realized that being an artist could become a reality,' recalled Woodard. 'A couple years later, I recorded my first, full-length album, Nowhere Near Here, which was produced by Martin Feveyear (Screaming Trees, Super Deluxe). I decided to promote this album more aggressively: going after airplay nationally; touring with my band throughout the West Coast; and playing at South By Southwest (music conference).' The album's main track, 'Billie Holiday,' received airplay on approximately 100 college and AAA stations.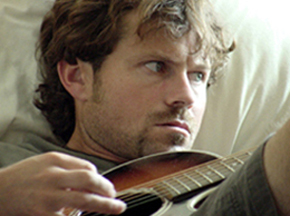 "Every Road' is a photograph of a tumultuous period of my life that I went through (about two years ago),' explained Woodard. 'It's about a relationship with a woman which went great for awhile, but then really went bad. I wrote this song with her in mind. I said that even though we had broken up, that whatever road she decided to go, if she still needed me, I would be there for her. Overall, it was a rough period in my life, with the end of this relationship, and being on the road a lot. Also, I was still based in Seattle, which wasn't supporting local music as much anymore; many clubs had shut down. But as I look back at it now, it did force me to make some changes, and make myself better.'
Woodard has since moved to San Diego, where he has been recording his third album, which will be released in February 2004. Respected artist/musician Pete Droge (who is a member of Columbia group, the Thorns) is producing the album, and he has co-written four songs with Woodard for the project. 'I'm excited about releasing my new album,' said Woodard. 'I believe that now is a very good time for independent artists. So many avenues have opened up, in terms of promoting and marketing your music. It forces you to think creatively, about all the ways you can get your music out there.'
"Best Song Of The Month" Winner
Song Title:
Every Road
Written by:
Written & performed by Alex Woodard, San Diego, CA.
To enter the next "Best Song Of The Month" Contest (the deadline is the last day of each month), please
Click Here