Monica Allison's "Careless" Named July "Best Song Of The Month"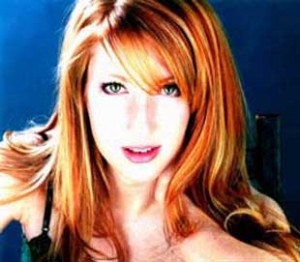 Monica Allison, a talented, modern pop singer/songwriter based in New York, NY, has won the SongwriterUniverse 'Best Song Of The Month' Contest for July, for her song 'Careless'. This song is featured on her debut 10-song CD Melancholy Girl, which she released independently last August (2006).
'Careless' is a sophisticated, dramatic pop song, which is reminiscent of the piano-based styles of Fiona Apple and Sarah McLachlan. There's also a bit of Tori Amos' experimental edge in the arrangement. The song has an elegant melody which gently soars in the chorus, providing an emotional lift. 'Careless' provides a good showcase for Allison's clear, expressive vocals, plus her piano playing. The song was expertly produced by Rob Arthur (a pro musician who tours with Peter Frampton), who played all of other instruments on this cut.
Allison initially grew up in Pittsburgh, PA, then she moved with her family to the small town of Mansfield, OH. Her first music lessons were from her father, who is a minister. Allison began learning to play piano and sing at age five, studying classical piano and voice. Then during middle school and high school, she focused on musical theatre, and she played lead roles in local productions of West Side Story, Annie and Oklahoma.
For college, Allison attended Ohio State University, where she subsequently graduated with a B.A. in Business Marketing. It was also during this period that she started to develop her songwriting skills, and she recorded a five-song demo EP at a friend's studio.
After graduating, Allison moved to New York City to pursue musical theatre, but soon after she decided to concentrate more on her songwriting and artist career. 'My music was being received very well in New York, so I started to put my energy into songwriting and recording,' says Allison. 'I began recording my album in February 2006, working with producer Rob Arthur, who did an excellent job.'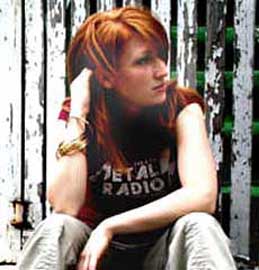 A key song on the album is 'Careless,' which Allison describes as a relationship song. 'It's about someone treating you carelessly ' it's about getting hurt and my reaction to it. The song was based on an actual relationship.' In regards to her overall album, Allison calls it 'angst music ' I wrote a lot of songs that are more minor and melancholic.' She added that she has begun recording a new EP, which will have a brighter and more upbeat feel to it.
Currently, Allison has been promoting her Melancholy Girl album, which is available on iTunes and CDBaby. She is also performing regularly in New York, playing with her band and as a solo act, at the Bitter End and other notable venues. In addition, Allison has recently signed with a manager. 'I'm looking forward to playing more shows and eventually going on tour,' she says, 'and recording my new EP.'
Top Five Songs Of The Month
Here are the Top Five Songs which were submitted for this month's contest, with the songwriter credits, plus their e-mail and website links. You can listen to the winning songs by clicking the music players below.
"Best Song Of The Month" Winner
Song Title:
"Careless."
Written by:
Monica Allison of New York, NY
More Best Songs Of The Month
To enter the next "Best Song Of The Month" Contest (the deadline is the last day of each month), please
Click Here