Christian Burghardt's "Someday" Named June "Best Song Of The Month"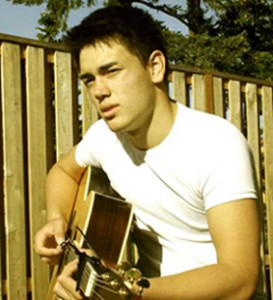 Christian Burghardt, a talented 19-year-old, pop/rock singer/songwriter based in Corvallis, Oregon, has won the SongwriterUniverse 'Best Song Of The Month' Contest for June, for his song 'Someday.' This song will be featured on his upcoming 10-song debut CD, which he will release independently this summer. Impressively, Burghardt performed all of the instruments and vocals on 'Someday,' including guitar, piano, bass and drum programming.
'Someday' is a graceful, acoustic rock tune, which is in the vein of ballad hits by John Mayer and the Goo Goo Dolls. The song provides a terrific showcase for Burghardt's expressive lead and harmony vocals, plus his expert musician and production skills. Impressively, Burghardt recorded and mixed all of the tracks in his college dorm room studio, using a small ProTools setup.
Burghardt grew up in Tigard, OR, which is a suburb of Portland. When he was in the eighth grade, he became very interested in music ' he learned how to play guitar and began writing songs. During his high school years, Burghardt played in two rock bands, and for his graduation, he wrote a song with his friend (singer/songwriter) Shane Holt, and they performed it at their graduation ceremony.
For college, Burghardt began attending classes last fall (2006) at Oregon State University in Corvallis. He has been playing solo gigs around Corvallis, and he's currently putting a band together. Between classes and studying, Burghardt has spent his remaining time writing and recording the songs for his debut album. 'I've been working in my dorm room studio, finishing up the album,' he explained. 'It will be released next month (July).'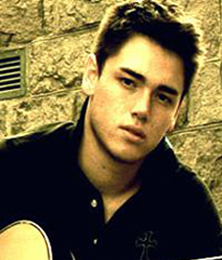 'Someday' is definitely a key track on his album, and he wrote this song based on a deeply personal experience. "Someday' has a lot of personal meaning,' he said. 'I wrote this song for my girlfriend at the time, whose father had just died of an accidental medication overdose. My girlfriend was traumatized from this accident, so I wanted to write this song and try to comfort her. I wrote the lyric of 'Someday' from her father's perspective. It's a healing song ' it talks about seeing his daughter again, about comforting her.'
Now with his debut album due out soon, Burghardt is likely to gain more exposure and possibly attract major label attention. His manager Rick Scott has already begun playing certain cuts for A&R execs, and the response has been very positive. In the meantime, Burghardt's CD will be distributed by Madison Ave. Records, a record store (in Salem, OR) which also has a national distribution system. He is one of four new artists that Madison Ave. is promoting.
Top Five Songs Of The Month
Here are the Top Five Songs which were submitted for this month's contest, with the songwriter credits, plus their e-mail and website links. You can listen to the winning songs by clicking the music players below.
"Best Song Of The Month" Winner
Song Title:
"Someday."
Written by:
Christian Burghardt of Corvallis, Oregon.
More Best Songs Of The Month
Song Title:
"U Didn't Fight 4 Me." (pop/R&B)
Written by:
Lindsay Vinarsky of Los Angeles, CA.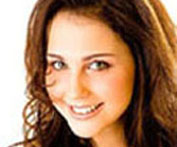 Lindsay Vinarsky
Song Title:
"Freudian Slip." (pop/AC)
Written by:
Annette Campagne of Regina, Saskatchewan, Canada.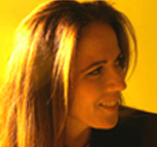 Annette Campagne
Song Title:
"Always." (pop/AC)
Written by:
Tim Dvorkin aka TIMMEED, of Columbus, OH.

Tim Dvorkin
To enter the next "Best Song Of The Month" Contest (the deadline is the last day of each month), please
Click Here