Gretchen Witt's "Soft Spot" Named April "Best Song Of The Month"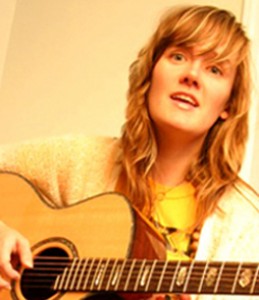 Gretchen Witt, a promising, acoustic/pop singer/songwriter based in New York City, has won the SongwriterUniverse 'Best Song Of The Month' Contest for April, for her song 'Soft Spot' (which she wrote by herself). This song is featured on her six-song EP titled Gretchen Witt, which she released independently in January (2007).
'Soft Spot' is a graceful midtempo tune which has a thoughtful, unique lyric theme. It's about how each person has their own 'soft spot' – a vulnerable side they keep hidden from others ' and how a couple can build a relationship by opening up to each other. This recording also provides a good showcase for Witt's expressive vocals, and her skillful piano playing. In fact, the piano hook she wrote for 'Soft Spot' is one of the memorable aspects of this song.
Witt grew up in Canton, OH, where she learned to play piano at a young age, and attended a performing arts grade school. Some of her favorite artists were 10,000 Maniacs (Natalie Merchant), early Elton John, and Joni Mitchell. Witt also started to write poetry, and in high school she performed in musical theatre productions.
Following high school, Witt moved to New York to attend New York University (NYU), where she majored in drama. She also began developing her music and songwriting. 'It came together in college,' explained Witt. 'I started songwriting, singing and performing. I also learned to play guitar.'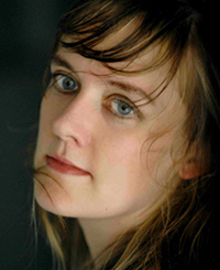 By the time she graduated, Witt decided to concentrate fully on her music career. She recorded her first demo CD in 2005. Then in the latter half of 2006, she wrote and recorded the songs for her six-song EP Gretchen Witt, which included 'Soft Spot.' This CD was produced by Marcus Wolf, who also played guitar, and was recorded at the Headroom studio in Manhattan. Also contributing to the EP were two members of Witt's band: drummer Chris Benelli and bassist Ian Rigg.
Now with the release of her CD, Witt is shopping it to labels and securing radio airplay. In addition, she (with her band) performs regularly at such New York venues as the Living Room, Makor and the Bitter End. Notably, she has also traveled to Texas to perform at South By Southwest, and at the Kerrville New Folk Competition (where she was a finalist). Witt was also a finalist at the Telluride Troubadour Competition in Colorado.
'I love songwriting and performing, and I want to keep doing it,' said Witt. 'I am writing and recording more songs, and I'm also looking forward to touring more across the country.'
Top Five Songs Of The Month
Here are the Top Five Songs which were submitted for this month's contest, with the songwriter credits, plus their e-mail and website links. You can listen to the winning songs by clicking the music players below.
"Best Song Of The Month" Winner
Song Title:
Soft Spot.
Written by:
Gretchen Witt of New York, NY.
More Best Songs Of The Month
To enter the next "Best Song Of The Month" Contest (the deadline is the last day of each month), please
Click Here