Alex Alberti's "Betrayed" Named March "Best Song Of The Month"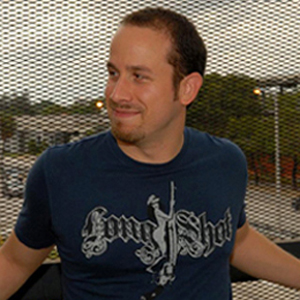 Alex Alberti, a talented, R&B/pop singer/songwriter based in Miami, FL, has won the SongwriterUniverse 'Best Song Of The Month' Contest for March, for his song 'Betrayed'. This song is featured on his upcoming 11-song CD Two Sides To Every Story, which Alberti will release independently early this summer.
'Betrayed' is a smooth, contemporary R&B/pop song, which is in the vein of R&B midtempo hits a la Usher and Brian McKnight. The song has a gentle, acoustic guitar-flavored track which flows comfortably, but it also has a dramatic lyric story which gives the song some bite and edge. It's about a relationship which has ended hurtfully, with a clear sense of betrayal. Notably, Alberti has crafted a strong chorus melody to match the lyric, particularly on the last line of the chorus, where he sings the key phrase, 'I still can't believe I'm the one that you chose to betray.'
Also impressive on this song is Alberti's rich, expressive lead vocals, and his layered background harmonies. Alberti expertly produced this song with Julian Vazquez, with Carlos Zada playing guitar and Federico Vinver on keyboards.
Alberti was born and raised in Miami, where he learned to play trumpet at a young age. In fact, he became a skilled, classically-trained trumpet player, both in high school, and at Florida International University. Growing up, Alberti was also inspired by listening to R&B favorites such as Stevie Wonder, Marvin Gaye and Earth Wind & Fire.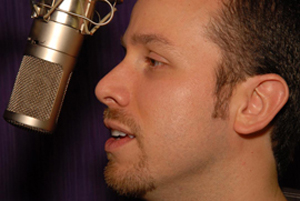 It was after college that he focused more on his singing and songwriting. In 2000, he was offered a production deal with a company which was helmed by Dave Thomas of vocal group Take 6. The deal didn't work out, but this experience motivated Alberti to develop his own material and production. He began writing and recording the songs for his upcoming CD Two Sides To Every Story. 'There are two different sides of music for the album,' explained Alberti. 'Six of the songs are very contemporary pop/R&B, electronically produced. The other five songs on the album are live studio recordings, which are more jazz and soul.'
With his debut CD almost ready for release, Alberti is looking forward to promoting it, and he will be touring with his band in several Southeast states. In addition to his artist career, Alberti is also interested in developing a pro career as a songwriter and/or producer. 'I would be thrilled to write and produce songs for a label, or to have my songs recorded by established artists. I'm looking for any avenue or connection (including music publishing) which can help me as an artist, songwriter or producer.'
Top Five Songs Of The Month
Here are the Top Five Songs which were submitted for this month's contest, with the songwriter credits, plus their e-mail and website links. You can listen to the winning songs by clicking the music players below.
"Best Song Of The Month" Winner
Song Title:
"Betrayed."
Written by:
Alex Alberti of Miami, FL.
More Best Songs Of The Month
To enter the next "Best Song Of The Month" Contest (the deadline is the last day of each month), please
Click Here