Molly Magdalain's "The Open Road" Named February "Best Song Of The Month"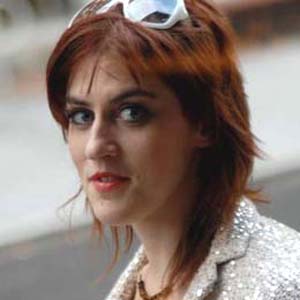 Molly Magdalain, a talented, acoustic pop-rock singer/songwriter based in New York, NY, has won the SongwriterUniverse 'Best Song Of The Month' Contest for February, for her song 'The Open Road'. This song is the title cut of her new 11-song CD The Open Road, which she released independently last month (January 2007).
'The Open Road' is a graceful, acoustic song, which has a very articulate, thoughtful lyric theme. The song also has an appealing melody which gently soars in the chorus, providing an emotional lift. 'The Open Road' is also a good showcase for Magdalain's expressive lead and harmony vocals, plus her piano and guitar playing. And another highlight of this recording is the mandolin playing by Justin Kaufmann.
Magdalain was born and raised in Kansas City, KS, where she learned to play piano and guitar at an early age. Interestingly, she also has an extensive background as an opera singer. Magdalain has some notable relatives in the music field ' her second cousin is Katrina Leskanich of Katrina & The Waves ('Walking On Sunshine'), and she has cousins who are prominent Celtic musicians. And growing up, she was influenced by such artists as Sinead O'Connor, Tori Amos and Joni Mitchell.
During high school and college (she attended Colorado College in Colorado Springs), Magdalain had primarily concentrated on her classical music training and performances. But after graduating from college, she focused on establishing herself as a pop singer/songwriter. She lived in Nashville for three years to develop her music career, and then in 2004 she moved to Manhattan. In addition to her music projects, Magdalain is an entrepreneur who has opened a successful jewelry store in Soho, called StarStrings. The unique jewelry she creates is made from guitars strings that she obtains from musicians ' she has made jewelry for Alanis Morissette, Sheryl Crow and The Edge from U2.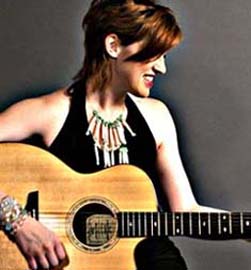 Over the past four years, Magadalain wrote and recorded the songs for her debut CD, The Open Road. She produced the album herself, with help on a couple cuts from co-producers. Her song 'The Open Road' was inspired by her traveling experiences during her college period. 'I would take road trips out to California, from Colorado,' she explained. 'I took this trip during a college break, and it was incredible ' it changed me. 'The Open Road' is a song about how you can find yourself, when you're on your own and traveling with strangers.'
Now with the recent release of her CD, Magdalain is looking forward to promoting her album, and touring. She has filmed a video for her song 'Why (What Do You Think)'. Also, she will be playing gigs in New York, Los Angeles, Minneapolis, Nashville and other cities. Magdalain would also like to license her songs for films and TV shows.
Top Five Songs Of The Month
Here are the Top Five Songs which were submitted for this month's contest, with the songwriter credits, plus their e-mail and website links. You can listen to the winning songs by clicking the music players below.
"Best Song Of The Month" Winner
Song Title:
"The Open Road."
Written by:
Molly Magdalain of New York, NY.
More Best Songs Of The Month
To enter the next "Best Song Of The Month" Contest (the deadline is the last day of each month), please
Click Here