Nick Hinton's "Watch The World Go By" Named November "Best Song Of The Month"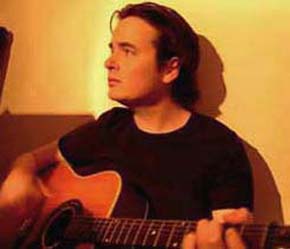 Nick Hinton, a promising, pop singer/songwriter based in London, England, has won the SongwriterUniverse 'Best Song Of The Month' Contest for November, with his song 'Watch The World Go By.' This song is one of eleven cuts featured on his upcoming, independent CD release, Raw As The Day, which is due out in January 2004.
'Watch The World Go By' is a graceful pop ballad, which features an appealing, memorable melody, that is reminiscent of classic songs a la the Beatles and the Bee Gees. This song also provides an excellent showcase for Hinton's musicianship and production skills. Hinton impressively sang all the vocal parts, played all of the instruments (including an elegant string arrangement), and capably produced this recording in his home studio.
Hinton was born in Edinburgh, Scotland, and he grew up mostly in London (with a few years in Liverpool). 'I started to play piano when I was nine, and acoustic guitar when I around 12,' recalled Hinton. 'My parents were great lovers of classic pop music, such as the Beatles, Elton John and Carole King. I also loved the music from this era. I got the Beatles Complete songbook, and I learned all the chords. Then I started writing songs on acoustic guitar in my early teens.'
Hinton later attended a university in London, where he formed a band called Kicking Sand, and further developed his writing and recording skills. 'I bought myself a cheap microphone and mixer,' explained Hinton, 'and I started recording my songs in my tiny student room. I would record layer after layer, to create the demos. Then after university, I set up a studio in a flat in London, with a PC and some software.'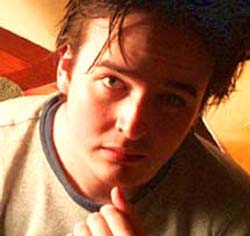 It was in 2001 that Hinton began writing 'Watch The World Go By. He was inspired to write this song following the tragic events of 9/11. 'I was completely influenced by the events of 9/11,' said Hinton. 'I wrote the song from the point of view of someone who had lost somebody that day, who didn't have the chance to say goodbye to their loved one. It ended up taking a long time to finish writing and recording the song, but I'm pleased with how the song has turned out.'
Hinton is now finishing work on his debut album, Raw As The Day. He also occasionally takes time out of the studio, to perform live in smaller, acoustic clubs in London. 'This album is the culmination of years of writing and recording,' explained Hinton. 'It's been a challenge and goal to create this album, and I'm excited to finally have an opportunity to present the album in its completed form.'
Top Five Songs Of The Month
Here are the Top Five Songs which were submitted for this month's contest, with the songwriter credits, plus their e-mail and website links. You can listen to the winning songs by clicking the music players below.
"Best Song Of The Month" Winner
Song Title:
"Watch The World Go By".
Written by:
Written & performed by Nick Hinton, London, England.
To enter the next "Best Song Of The Month" Contest (the deadline is the last day of each month), please
Click Here