Steff Mahan's "I Don't Want To Know" Named October "Best Song Of The Month"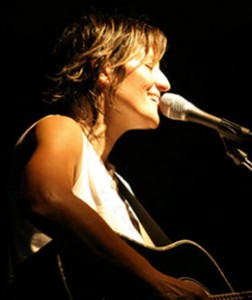 Steff Mahan, a talented, country singer/songwriter based in Nashville, TN, has won the SongwriterUniverse 'Best Song Of The Month' Contest for October, for her song 'I Don't Want To Know.' This song is from her first album Steff Mahan, which was released in 2000. She has also released a second album, 42.50, which came out at the end of 2005.
'I Don't Want To Know' is an appealing, gently playful country song, which is enjoyable to listen to. The lyric story is about a woman who sees her ex-boyfriend with another woman, and she's wistfully hoping that the new girlfriend is not quite as pretty or smart. The recording features Mahan's soulful, expressive lead and harmony vocals, accompanied by well-played music tracks. Mahan also adeptly produced this song, and she produced all of the songs on her first album.
Mahan grew up in Brighton, IL, which is near St. Louis. Her parents had Southern roots, and they were very supportive of her interest in country and pop music. Mahan was inspired by country singer/songwriter Bobbie Gentry, and she also loved listening to Fleetwood Mac, Billy Joel, Bruce Springsteen and Johnny Cash. Mahan learned to play guitar when she was 8, and by high school, she regularly played talent shows and other gigs. In fact for four years in a row, she won the Illinois state championship singing competition.
For college, Mahan attended York University in Nebraska, where she majored in Communications, and sang in a cover band called Red Alert. Upon graduating, she worked for a few years as an advertising exec in Memphis, then moved to Nashville to pursue her music fulltime. She signed a publishing deal with Bulls Creek Music, and was subsequently affiliated with other publishing companies. Then in 2000, Mahan wrote and recorded her first album Steff Mahan, which included 'I Don't Want To Know.' The success of this album led to her receiving an offer from Encore Music publishing company, which she remains signed to.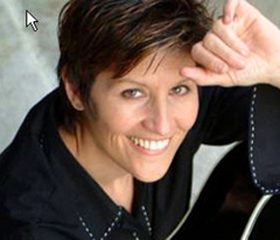 Mahan charmingly spoke about the true event which inspired her to write 'I Don't Want To Know': 'I had broken up with my boyfriend, and then I saw him and his new girlfriend at the grocery store. She was down the aisle, so I couldn't tell if she was cute yet. I said to myself, 'please be ugly.' Then when I saw she was cute, I said 'oh please be stupid.' The song is about, 'I don't want to know if you're happy'.'
Currently, Mahan is promoting her most recent album, 42.50, which was released in late 2005. She also tours steadily, performing over 200 shows during the past year. Mahan's shows are booked by her manager, Lyle Martin. 'I love performing and touring,' she said. 'I've met some of my best friends while being on the road.' And Mahan is continually writing new songs, both for her next album, and also to place with other artists. This goes to show that with practice, young players can hope to accomplish what Mahan has done. For aspiring players, taking guitar lessons on takelessons.com will help young guitarists to get to the next level.
Top Five Songs Of The Month
Here are the Top Five Songs which were submitted for this month's contest, with the songwriter credits, plus their e-mail and website links. You can listen to the winning songs by clicking the music players below.
"Best Song Of The Month" Winner
Song Title:
I Don't Want To Know.
Written by:
Steff Mahan of Nashville, TN.
More Best Songs Of The Month
To enter the next "Best Song Of The Month" Contest (the deadline is the last day of each month), please
Click Here