Charlie Rose's "Created By Design" Named July "Best Song Of The Month"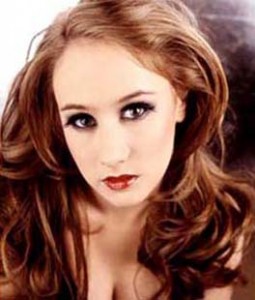 Charlie Rose, an excellent, modern pop/R&B artist (from Berkhamsted, England) who is equally skilled at singing and writing, has won the SongwriterUniverse 'Best Song Of The Month' Contest for July, for her song 'Created By Design.' This song, which was co-written by DA3RD (aka Floyd Adams) & Charlotte Roel, is from her three-song EP, Created By Design, which will be released this month in the U.K. on the Urban Precinct label.
'Created By Design' is a fresh, hip uptempo cut, which is reminiscent of Mariah Carey's contemporary style, combined with hooky harmonies a la Janet Jackson's hits with Jimmy Jam & Terry Lewis. The song has a distinctive lyric theme, about a young woman who doesn't want to be molded into something artificial, but instead is determined to establish her own, unique identity. 'Created By Design' was adeptly produced by DA3RD, and also features a rap by San-D.
Rose was born in Aylesbury, England, and she grew up in Berkhamsted, which is north of London. She was exposed to music at a young age ' her father writes songs for churches, and her brother is the drummer in the Christian rock band, Steve. Rose is also a skilled dancer; she was the runner-up in the 1999 Great Britain Irish Dancing Championship. Some of Rose's favorite music artists are Prince, Tina Arena, James Brown and Stevie Wonder.
During high school, Rose sang songs in the school choir, but it's only been in the past 18 months that she has been performing live and recording in a studio. 'A friend of mine from school, Amy Gardener (who is a member of the group 'Nuendo on Urban Precinct Records), encouraged me to sing and pursue my artist career,' said Rose. 'She introduced me to Charlotte Roel of Urban Precinct, who became my manager. Charlotte put me on an artist development course, which included vocal coaching, getting studio experience, and songwriting. I've also learned to play and write songs on piano.'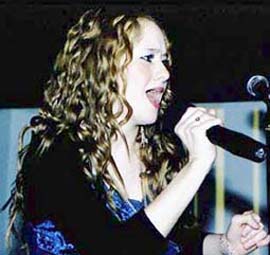 Rose actually wrote most of 'Created By Design' when she was just 12. 'I had written the melody and words, and then later on I collaborated with DA3RD, who helped with the arrangement and the track, and Charlotte (Roel), who wrote the C-section (bridge).'
'Created By Design' is one of three songs on her new EP, which will be released this month, and includes her first single, 'Fake,' which a terrific remake of the Alexander O'Neal hit. Rose is also busy working with several producers on songs for her full album, which is tentatively scheduled for a December release. 'I'm excited about my new EP and working on my album,' said Rose. 'I've mostly been in the studio, but I've also done some live shows. Last Christmas on a tour, I opened for the group 4th Ba5e (finalists from The X Factor show), and this summer I will be doing shows at the Embassy nightclub in London.'
Top Five Songs Of The Month
Here are the Top Five Songs which were submitted for this month's contest, with the songwriter credits, plus their e-mail and website links. You can listen to the winning songs by clicking the music players below.
"Best Song Of The Month" Winner
Song Title:
"Created By Design."
Written by:
Charlie Rose, DA3RD & Charlotte Roel. Performed by Charlie Rose of Berkhamsted, England.
More Best Songs Of The Month
To enter the next "Best Song Of The Month" Contest (the deadline is the last day of each month), please
Click Here