Chris Bryan's "Next Best Thing" Named June "Best Song Of The Month"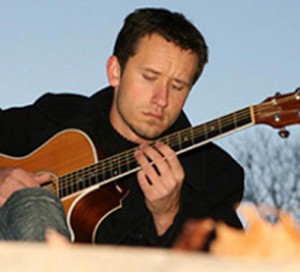 Chris Bryan, a talented, pop/rock singer/songwriter based in Chicago, IL, has won the SongwriterUniverse 'Best Song Of The Month' Contest for June, for his song 'Next Best Thing.' This song is included on his 10-song CD, The Sum Of My Habits, which he released independently in March (2006). Impressively, Bryan played all of the instruments and sang all the vocals on 'Next Best Thing,' as he did on every song on his album.
'Next Best Thing' is a smooth, acoustic rock tune, which is reminiscent of soulful, midtempo cuts by John Mayer and Dave Matthews. The music arrangement is fairly understated, until it shifts into a more aggressive, electric rock sound later in the song. 'Next Best Thing' also provides a good showcase for Bryan's expressive vocals, as well as his overall musicianship. On this cut, he plays acoustic and electric guitar, piano, bass, and he programmed the drums. Bryan adeptly produced the recording, which was engineered by Nick Sleik.
Bryan grew up in Libertyville, IL (north of Chicago), where he got into musical theater early on. He sang and acted in several productions, and in high school, he was selected to be one of the leads in an Illinois, All-State play, Big River. It was also during high school that Bryan learned to play guitar and started writing songs. He became a fan of music artists in several genres, from Dave Matthews and the Indigo Girls, to jazz legends Miles Davis and Dave Brubeck.
For college, Bryan attended Hope College in Holland, MI, where he graduated with degrees in English and Secondary Education. During college, Bryan also developed his songwriting, performing and studio skills. In 2003, he released his first CD, which was an all-acoustic album called Shades Of Blue. And during this period, Bryan began playing more live shows, performing acoustic gigs accompanied by a percussionist.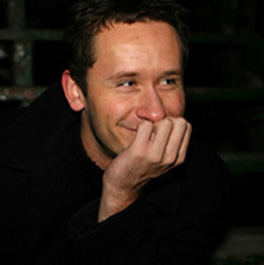 Then in late 2004, Bryan started recording his second album, The Sum of My Habits, which took 16 months to complete because Bryan elected to play and sing all the tracks himself. 'Next Best Thing' is one of the album's key cuts, and Bryan explained what events inspired him to write this song. 'I had gone through a tumultuous relationship with a girlfriend, and it took me a long time to recover after we broke-up. I'd closed myself off to a relationship. Then I finally met someone with new potential, who could be the 'next best thing' in my life. So this is a positive song about accepting destiny and fate, that all things happen for a reason. It taught me about hope.'
With the release of his latest album, Bryan is looking forward to marketing it extensively. 'I signed a promotional deal with Tinderbox Music, to do a college radio campaign,' said Bryan. 'I'm also performing this month (June) at the Mobfest music festival, and I'll be playing shows at the Cubby Bear club, and opening for Better Than Ezra at the Park West. Then beginning in January 2007, I would like to do a national college tour."
Top Five Songs Of The Month
Here are the Top Five Songs which were submitted for this month's contest, with the songwriter credits, plus their e-mail and website links. You can listen to the winning songs by clicking the music players below.
"Best Song Of The Month" Winner
Song Title:
"Next Best Thing."
Written by:
Chris Bryan of Chicago, IL.
More Best Songs Of The Month
To enter the next "Best Song Of The Month" Contest (the deadline is the last day of each month), please
Click Here