Meg Allison's "Old Soul" Named May "Best Song Of The Month"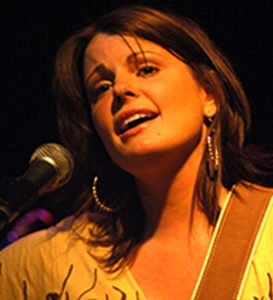 Meg Allison, a talented, young pop/rock singer/songwriter based in Chicago, IL, has won the SongwriterUniverse 'Best Song Of The Month' Contest for May, for her song 'Old Soul.' This song is included on her 12-song CD, Missing Piece, which she released independently in November 2005.
'Old Soul' is a thoughtfully-written, modern pop/rock cut, which uniquely combines an organic, soul/blues style with a contemporary rock edge. The lyric is sung from the perspective of a young artist who is mature beyond her years, due to events and experiences in her life. The recording was skillfully produced by Chris Keup of Charlottesville, VA, who is known for working with prominent singer/songwriters Jason Mraz and Jonathan Rice.
Allison grew up in Evanston, IL (a suburb of Chicago), and she got into music at a young age. She began playing piano at age 6, and later on she learned to play guitar. Allison started to write songs when she was 16, and she was influenced by acclaimed acoustic/folk artists such as the Indigo Girls and Patty Griffin. Following high school, she attended the University of Indiana, then transferred to the University of Miami of Ohio, where she graduated with a B.A. in Mass Communications.
After college, Allison began focusing on her songwriting and her artist career, and she steadily performed live gigs. She released her first CD called Just Getting My Feet Wet in 2003, which was a compilation of her recordings to date. Then she contacted producer Chris Keup, who invited her to work with him at his studio in Charlottesville. Allison subsequently recorded her full Missing Piece CD with Keup, and he ended up co-writing six of the songs with her for the album.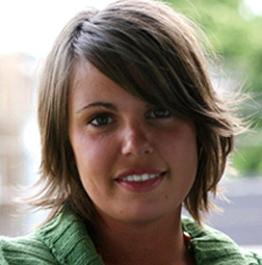 Allison did write 'Old Soul' by herself, and she explained what the song was about. "Old Soul' was inspired by her older sister, Emily, who is disabled (with brain damage). She's been a huge inspiration my whole life. Growing up with my sister, I had to grow up faster than I normally would have. It forced me to mature faster, but in a positive way. It also made me realize that I'm on earth to do my music ' there's no reason not to pursue my dreams.'
Now with the release of her Missing Piece CD, Allison is promoting the album aggressively. She has secured internet radio play for the album, and she has been performing gigs in Chicago, New York City and Los Angeles. She also played this March at the South by  Southwest Festival (SXSW) in Austin, TX. Allison will be performing at other festivals this summer, and she also hopes to land a music publishing deal.
Top Five Songs Of The Month
Here are the Top Five Songs which were submitted for this month's contest, with the songwriter credits, plus their e-mail and website links. You can listen to the winning songs by clicking the music players below.
"Best Song Of The Month" Winner
Song Title:
"Old Soul."
Written by:
Meg Allison of Chicago, IL. Performed by Meg Allison.
More Best Songs Of The Month
To enter the next "Best Song Of The Month" Contest (the deadline is the last day of each month), please
Click Here