Amanda Droste's "Thank You" Named April "Best Song Of The Month"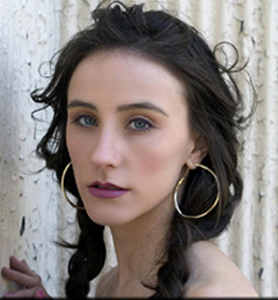 Amanda Droste, a promising, modern rock/pop singer/writer based in New York, NY, has won the SongwriterUniverse 'Best Song Of The Month' Contest for April, for her song 'Thank You.' This song is included on her three-song EP, Tide You Over, which was released in late 2004. In addition, Droste has recently recorded new material, and she is preparing to shop for a label deal with the help of new management.
'Thank You' is an aggressive, uptempo rock/pop cut, which is reminiscent of both Alanis Morissette's and Pat Benatar's high-energy, rock styles. The song features a strong, hooky chorus which is easy to remember. In addition, the recording is a solid showcase for Droste's dynamic, passionate vocals. Droste produced this song, and it was engineered by Fred Guarino at Tiki Studios in Glen Cove, Long Island.
Droste grew up in a small town in Michigan called Saranac (which is near Grand Rapids). When she was 12, she started taking a serious interest in music and performing. Droste developed both her singing and acting skills, doing musical theater, and singing onstage at state fairs and karaoke contests. Then in high school, she began writing songs, and she also learned to play drums and percussion.
Following high school, Droste moved to New York City, where she pursued both a music and acting career. However, she eventually decided to focus on music and songwriting. 'It was difficult managing what was two separate careers – music and acting,' explained Droste. 'I decided I wasn't interested in doing Broadway. And writing songs had become a great passion for me.' During this period, Droste not only wrote the songs for her EP Tide You Over (including 'Thank You'), but she also sang demos and collaborated with hit Sony writer/producer, Andre Deyo (who co-wrote the Jennifer Lopez hit, 'Jenny On The Block').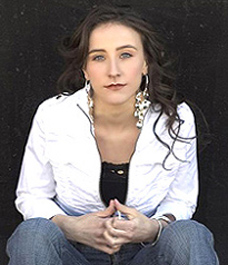 Droste talked about her song, 'Thank You.' 'The song is about looking back on a relationship, and realizing that breaking up with that person is the best thing that could have happened, because it made me a stronger person in the end,' she said. 'I'm thanking [the ex-boyfriend] in the song, saying 'it's a good thing that you dumped me because now I'm strong.' It's a liberating, rocker tune.'
Currently, Droste has completed writing and producing seven new songs (several with collaborator Bart Migal), and is about ready to shop for a label deal. She has signed on with manager Lovell Ramsay of Lolex Productions. Ramsay is producing a new album by Maxi Priest, and Droste is collaborating with Priest on a song for this project. 'It's a very exciting time,' said Droste. 'I feel strongly about my new songs, which are more cutting-edge, both musically and lyrically. I've put together a new press kit, and we will be taking label meetings soon. Also, I'm putting a band together and doing more shows.'
Top Five Songs Of The Month
Here are the Top Five Songs which were submitted for this month's contest, with the songwriter credits, plus their e-mail and website links. You can listen to the winning songs by clicking the music players below.
"Best Song Of The Month" Winner
Song Title:
"Thank You".
Written by:
Amanda Droste of New York, NY. Performed by Amanda Droste.
More Best Songs Of The Month
To enter the next "Best Song Of The Month" Contest (the deadline is the last day of each month), please
Click Here