Sarah Lewis' (of the band Jag Star) "Leavin'" Named February "Best Song Of The Month"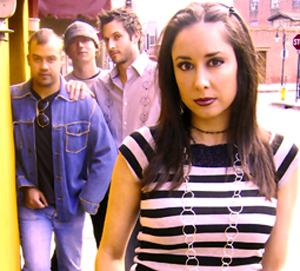 Sarah Lewis, lead singer & songwriter for the pop/rock band Jag Star of Knoxville, TN, has won the SongwriterUniverse 'Best Song Of The Month' Contest for February, for her song 'Leavin'.' This song has been recorded by Jag Star and will be included on their next CD, which is scheduled to be completed this spring.
'Leavin" is a very fresh, melodic pop/rock tune, which has a hooky, radio-ready chorus. The recording features Lewis' appealing lead vocals, plus multi-layered harmonies a la the Cranberries. Another highlight is the cut's swirling string track, which adds a vibrant texture. The music tracks were adeptly played by Jag Star, which consists of Lewis (vocals/keyboards), her husband J Lewis (guitar), Jay Daniel (bass) and Brad Williams (drums). 'Leavin" was expertly produced by Travis Wyrack, who has produced P.O.D., Charlie Daniels, and Pillar.
Lewis grew up in Knoxville, where she learned to play piano at a young age. By age 10 she was writing songs (mostly instrumentals at that time). She loved pop music, and her favorite artists were Billy Joel, Cyndi Lauper and Madonna. In high school, Lewis sang and played keyboards in bands, and she continued playing in bands during college. She attended the University of Tennessee (in Knoxville), where she graduated with a B.A. in Broadcasting.
It was during her final year of college, that she formed Jag Star with J Lewis. Then in 2001, Jay Daniel and Brad Williams joined the band. 'Musically, things really came together when Jay and Brad joined the group ' we've been together for five years now,' explained Lewis. Jag Star began to tour extensively, playing gigs throughout the Southeast, and eastern half of the U.S.  The band has opened for many name acts, such as Michelle Branch, Simple Plan and Macy Gray. In addition, Jag Star has toured twice overseas to perform for the U.S. Armed Forces, to the Middle East and to the South Pacific.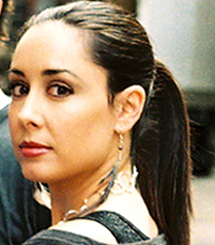 The band has released three CDs to date, with their 2004 album Cinematic selling an impressive 10,000 units. Jag Star has promoted their music via touring and the internet, but they've also been successful placing their songs in several TV shows, particularly on MTV. In fact, Lewis wrote 'Leavin" specifically for a new MTV show called The Hill. She has worked closely with MTV music producer/composer Jon Ernst, who recently hired Lewis to write music scores for MTV.
'Leavin" will be included on Jag Star's next CD, which will be released later this year. Lewis is co-producing the album with Travis Wyrack. 'We're very excited about the songs we're recording for the new CD,' she said. 'We are talking to some (major) labels, but we may also decide to release it independently. Also, we will continue to tour steadily ' we play about 100 shows per year. And [with my writing] I'm looking forward to placing more songs in film and TV, and composing scores.'
Top Five Songs Of The Month
Here are the Top Five Songs which were submitted for this month's contest, with the songwriter credits, plus their e-mail and website links. You can listen to the winning songs by clicking the music players below.
"Best Song Of The Month" Winner
Song Title:
"Leavin'".
Written by:
Written by Sarah Lewis of Knoxville, TN. Performed by Jag Star.
More Best Songs Of The Month
To enter the next "Best Song Of The Month" Contest (the deadline is the last day of each month), please
Click Here