Levi Kreis' "I Should Go" Named January "Best Song Of The Month"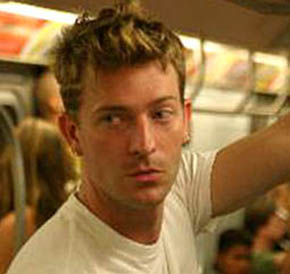 Levi Kreis, a talented, pop/AC singer/songwriter and pianist based in Los Angeles, CA, has won the SongwriterUniverse 'Best Song Of The Month' Contest for January, for his song 'I Should Go' (which was co-written by writer/artist Darci Monet of Los Angeles). This song is featured on Kreis' new 10-song CD One Of The Ones, which he produced and released independently in November.
'I Should Go' is an elegant, intimate ballad which is a fine showcase for Kreis' expressive, soulful vocals, and his piano playing. The song's recording is very basic, just piano and a lead vocal, but it has a strong impact due to the quality of the song, and Kreis' performance. The lyrics (by Kreis and Darci Monet) are very articulate and thoughtful. When you listen to the song's lyrics, you can envision the personal, heartfelt emotions that Kreis is feeling, as he sings this song.
Kreis was born and raised in a small town named Oliver Springs, which is in EastTennessee. He started playing piano at age 6, and by the time he was 8, he was performing at many churches. 'I would perform at different churches every weekend, playing piano, singing and preaching,' recalled Kreis. 'I started writing songs when I was 12, and (at age 15) I recorded my first CD Just Trust, which was a Christian album.' During high school, Kreis attended special classes created by the music department of Vanderbilt University, and he subsequently attended college at Belmont University in Nashville, TN.
Kreis then moved to Los Angeles, where he had discussions with several major labels, before signing a deal (via a record producer) with Atlantic Records in 2004. Unfortunately, his producer's deal with Atlantic ended, which led to Kreis being released from the label. As a result, Kreis decided to record and produce his own CD One Of The Ones, and release it independently. It was released on November 17 (2005), which was timed precisely to coincide with Kreis' appearance that evening on the hit NBC-TV show The Apprentice. This specific episode featured a live performance by Kreis, which was terrific publicity and exposure for him.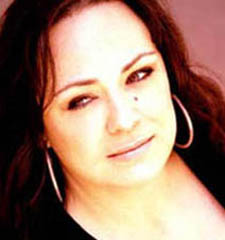 'I Should Go' is a key cut on Kreis' CD, and it is one of three songs that he wrote with longtime collaborator Darci Monet for his album. 'Darci is a phenomenal writer and artist,' he said. 'She has a beautiful knack for tapping into my feelings as a writer, and helping me to convey my thoughts and feelings, in the songs we write. I also really like the other two songs we wrote for the CD, 'Just This Good' and 'Hardly A Hero'.'
Kreis is excited about the release of One Of The Ones, which has sold a thousand copies in less than two months. He will be starting a nationwide tour in March to promote the CD, performing solo. And his CD has just received another boost: 'I Should Go' has been placed as a recurring theme song on the popular NBC soap opera, Days Of Our Lives.
Top Five Songs Of The Month
Here are the Top Five Songs which were submitted for this month's contest, with the songwriter credits, plus their e-mail and website links. You can listen to the winning songs by clicking the music players below.
"Best Song Of The Month" Winner
Song Title:
"I Should Go".
Written by:
Levi Kreis & Darci Monet of Los Angeles, CA. Performed by Levi Kreis.
More Best Songs Of The Month
To enter the next "Best Song Of The Month" Contest (the deadline is the last day of each month), please
Click Here