Bryan Master's "Reunion Of Sorts" Named October "Best Song Of The Month"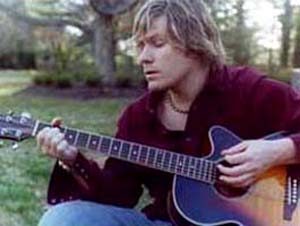 Bryan Master, a talented singer/songwriter based in New York City, has won the SongwriterUniverse 'Best Song Of The Month' Contest for October, for his song 'Reunion Of Sorts.' This song is one of eleven cuts featured on his debut CD, Lost At Sea, which was released in March of this year.
'Reunion Of Sorts' is an impressive, uptempo, modern rock cut, which features strong vocals by Master, and crisp, dynamic production. The song has an inventive, witty lyric story based on an actual college reunion that Master attended. The reunion wasn't quite what he expected, but it did give him insights into how relationships, even among friends, can change after their college years had passed.
Master grew up in Haddonfield, NJ (which is near Philadelphia), where he learned to play trumpet and piano at a young age. As a teenager, he also learned to play a drum kit, and he played drums in several local bands during high school. He then moved in 1995 to New York City to attend Fordham University, where he joined a band called Mother Bacchus and became their drummer for five years. It was also during college, that he learned to play guitar, and eventually began writing songs on both guitar and piano.
'Following the breakup of Mother Bacchus, I started to focus on being a singer/songwriter,' explained Master. 'I did an open mic which went well, and it gave me confidence in my singing and writing. Then last year, I went to Los Angeles to record my album with the help of a music friend I had known from Philly (who had since moved to LA), Tom O'Brien. He co-produced the album with me, and played some of the instruments. Tom is an excellent producer and musician. I also want to mention bassist Phil Chen and guitarist Padraic Coursey, who played on my album.'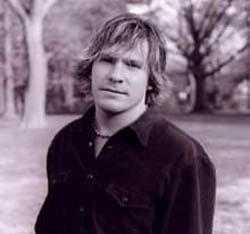 Master talked about how he came to write 'Reunion Of Sorts.' 'It was inspired by a post-college get-together I attended,' said Master. 'Everyone (at this reunion) was just having cookie-cutter, superficial conversations. Even with people I knew fairly well in college, it was hard to strike up in-depth conversations. I guess some relationships have an expiration date; after a few years, we were almost like strangers again. I think people at the reunion were kind of like paparazzi, just staring and checking people out.'
Following his release of Lost At Sea, Master has been pleased with the response to both the album and to 'Reunion Of Sorts.' 'Things are going well; we've gotten good press, and some airplay,' said Master. 'I've been performing, both solo and with a band, doing gigs in New York, LA and Philly. I'd like to keep promoting Lost At Sea, then eventually I'll start recording my next album.'
Top Five Songs Of The Month
Here are the Top Five Songs which were submitted for this month's contest, with the songwriter credits, plus their e-mail and website links. You can listen to the winning songs by clicking the music players below.
"Best Song Of The Month" Winner
Song Title:
"Reunion Of Sorts".
Written by:
Written & performed by Bryan Master, New York, NY.
To enter the next "Best Song Of The Month" Contest (the deadline is the last day of each month), please
Click Here