Vougeot's "Let It Burn" Named December "Best Song Of The Month"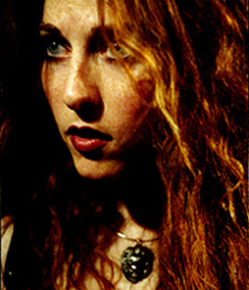 Vougeot, a talented, dramatic pop-rock singer/songwriter based in Minneapolis, MN, has won the SongwriterUniverse 'Best Song Of The Month' Contest for December, for her song 'Let It Burn' (which was co-written  Dave Pickell). This song will be featured on Vougeot's upcoming, 12-song CD Threadbare, which will be released in March 2006.
'Let It Burn' is a dynamic, modern rock/pop cut which mixes the harder-edged sound of Evanescence with the intimate, personal approach of a Tori Amos. The song's arrangement has a haunting, theatrical quality, and features strong, passionate vocals by Vougeot. This recording is expertly produced by Dave Pickell, a Vancouver-based writer/producer who has worked with Lara Fabian, Bryan Adams and Alanis Morissette. In addition, Pickell played all of the music tracks on this recording.
Vougeot (whose full name is Shawn Vougeot Simkins) grew up in Stillwater, MN (near Minneapolis), and she enjoyed singing from an early age. However, she also learned to play violin, and she became a highly skilled, classical violinist who played in school orchestras. For college, she attended the University of Minnesota, where she majored in philosophy and minored in music. Vougeot played in the university symphony orchestra, but when her mother heard her sing in college and was impressed, she encouraged her to seriously pursue singing.
Vougeot subsequently began singing and writing, and her songs were influenced by her classical background. 'My writing has been influenced by the classical composers I love, such as Rachmaninoff, Beethoven and Tchaikovsky,' she explained. 'I like writing in a minor key, creating music which is dramatic and heart-wrenching.' Vougeot recorded and released her first CD in 1999, which was called Streets.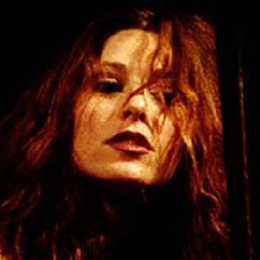 In 2002, she flew to Vancouver to work with Pickell, and they collaborated on the song 'Walls Of Glass,' which in 2004 won the grand prize in the Great American Song Contest. The duo collaborated again in September 2005, to write and record 'Let It Burn.' 'This song is about, how many of us hold on to old, bad memories ' it's about letting go of those memories. 'Let It Burn' has a very positive message. A key line in the song is: 'Don't make the bad things more precious than the good.' Anything that's in your past that's hurting you in the present, just let it burn, let it go.'
Currently, Vougeot is completing her CD Threadbare, which will also contain songs produced by Matt 'The Doctor' Fink (who was the keyboardist in Prince & the Revolution) and Karl Demer of Atomic K Records. Importantly, several of the songs on the album will be inspired by Vougeot's other passion: her advocacy for animal rights. 'I've always had a strong feeling for animals,' she said. 'Three years ago, I realized that my true purpose was to be an advocate for animals, to use my singing as a platform to speak up for animals and animal rights. I now do many concerts to raise money for animal shelters, humane societies, and animal rights organizations (such as PETA and In Defense Of Animals).'
Top Five Songs Of The Month
Here are the Top Five Songs which were submitted for this month's contest, with the songwriter credits, plus their e-mail and website links. You can listen to the winning songs by clicking the music players below.
"Best Song Of The Month" Winner
Song Title:
"Let It Burn".
Written by:
Vougeot of Minneapolis, MN & Dave Pickell of Vancouver, BC, Canada. Performed by Vougeot.
More Best Songs Of The Month
To enter the next "Best Song Of The Month" Contest (the deadline is the last day of each month), please
Click Here