Mia Kulba's "Julie's Suitcase" Named November 'Best Song Of The Month"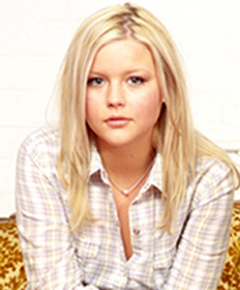 Mia Kulba, a very promising, young pop/rock singer/writer based in Winnipeg, MB, Canada, has won the SongwriterUniverse 'Best Song Of The Month' Contest for November, for her song 'Julie's Suitcase' (which was co-written by Rob Wells, Robbie Patterson & Ben Dunk). Kulba, who is 18, has recently collaborated with several, top writer/producers, and is already in talks with a prominent Canadian label (which would include U.S. distribution).
'Julie's Suitcase' is a very melodic, uptempo pop tune, which features a hooky chorus. The sparkling, dynamic arrangement catches the listener's attention, although the lyric theme is actually darker. It's about a teenage girl (Julie) who is abruptly forced to move from one home to another (her parents are divorced), and how she holds in all of her feelings in the suitcase she travels with. This recording was excellently produced by Rob Wells, who has produced many of the winning artists from the Canadian Idol talent show.
Kulba was born and raised in Winnipeg, and she began singing, acting and playing piano at a young age. When she was around 7, she performed in local productions of Oklahoma and The Sound Of Music, and she began taking classical voice lessons. Kulba also competed in the Winnipeg Music Festival (a classical music competition) every year from age 7 to 17, and she won each year in her age group. When she was 13, Kulba also entered and won a pop music competition, which led to her co-writing two songs with notable, Canadian composer/producer Danny Schur.
Her local, pop music success led to her being represented by music attorney Chris Taylor, who helped Kulba land a publishing deal (at age 15) with Peermusic in Toronto. She began collaborating with Peermusic writer Greg Johnson, who also became her manager. Johnson shopped Kulba's demos and generated major interest, securing showcases with top execs at J Records (including CEO Clive Davis), Sony and several other labels. 'It was very exciting to showcase for Clive Davis and the other labels,' recalled Kulba. 'However, when these showcases didn't lead to a record deal, I started to learn how tough the music business can be.'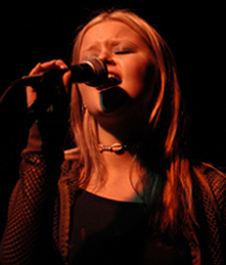 In November 2004 and February 2005, Kulba participated in writing sessions at Peermusic, and she co-wrote and recorded 12 new songs. One of these songs was 'Julie's Suitcase.' 'This song is about a good friend of mine, Julie, who's had a difficult time moving one home to another,' explained Kulba. 'She hasn't been able to build a stable life. She was kicked out of her dad's house (her father moved to China) and moved to her mom's house. It's been hard for her to find a good home.'
'Julie's Suitcase' is just one of several new demos which demonstrate Kulba's impressive writing and performing skills. She is continuing to collaborate, and has writing sessions set up with top pros such as Jeff Trott (Sheryl Crow's writing partner) and Steve McClintock (Tiffany, Juice Newton). She's also written with Robert Ellis Orrall in Nashville (Carlene Carter, John Anderson). In addition, her song 'Just Like January' has been recorded by Canadian Idol winner Melissa O'Neil for her debut CD, and she has placed songs on the Queer As Folk TV show and on other shows.
Top Five Songs Of The Month
Here are the Top Five Songs which were submitted for this month's contest, with the songwriter credits, plus their e-mail and website links. You can listen to the winning songs by clicking the music players below.
"Best Song Of The Month" Winner
Song Title:
"Julie's Suitcase".
Written by:
Mia Kulba (of Winnipeg, MB, Canada), Rob Wells, Robbie Patterson & Ben Dunk. Performed by Mia Kulba.
More Best Songs Of The Month
To enter the next "Best Song Of The Month" Contest (the deadline is the last day of each month), please
Click Here