Henrik "Hylle" Nielsen's "Crazy Like This" Named September "Best Song Of The Month"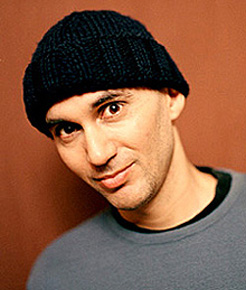 Henrik 'Hylle' Nielsen, a talented, veteran pop songwriter based in Odense, Denmark, has won the SongwriterUniverse 'Best Song Of The Month' Contest for September, for his song 'Crazy Like This.' Nielsen is emerging as an in-demand writer who places his songs with other artists, after a solid career leading his band Colourblind, and writing their chart hits.
'Crazy Like This' is a high-energy, modern pop-rock song, which features female vocalist Christina Rombol. The highlight of the song is it's powerful chorus, which has a combination of rapid-fire lyrics and hooky harmonies. Nielsen originally recorded a rough demo of this song (including Rombol's vocals), then keyboardist/programmer John Gordon adeptly produced the full demo version, adding new music tracks.
Nielsen was born in Copenhagen, and he lived in several cities in Denmark with his family, before settling in Odense (which is on the big island of Funen). He started playing guitar when he was eight, and began writing songs in the seventh grade. In high school, he fronted a rock band, singing and playing acoustic & electric guitar. Nielsen later attended Odense University, where he studied religion and history, while continuing to write songs and perform live.
In 1996, Nielsen formed Colourblind, which was a five-member band featuring a female, lead singer. Colourblind subsequently landed a deal with Iceberg Records and Iceberg Publishing/EMI Music Publishing. The band released two albums, and had two Top 10 hits in Denmark (which also received airplay in Germany), including the #1 hit 'Sentimental Fool.' However, when Colourblind broke up in 2003, Nielsen decided to focus on writing songs for other artists. He continued to receive good support from execs at EMI/Iceberg, who believed in his potential as a pure songwriter.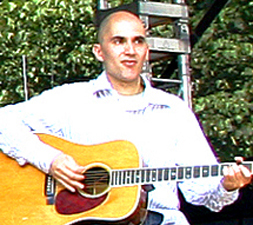 Nielsen has since written and placed songs with several artists, and 'Crazy Like This' could be one his most promising and marketable songs to date. '[For this song] I had a hooky rhythm in my head, then I came up with some words and created the melody,' explained Nielsen. 'The lyric is about two people (in a relationship) shouting at each other and doing crazy things. They don't really get it ' that underneath they love each other and are very close, even though they sometimes fight. So this couple may be 'crazy like this,' but it's in a good way.'
This song is an excellent demonstration of Nielsen's skills as a pop writer. 'I'm having a lot of fun writing songs now,' he said. 'Overall, I'd like to further develop my songwriting and try to write great songs, collaborate with other writers, get more songs placed, and establish more contacts.'
Top Five Songs Of The Month
Here are the Top Five Songs which were submitted for this month's contest, with the songwriter credits, plus their e-mail and website links. You can listen to the winning songs by clicking the music players below.
"Best Song Of The Month" Winner
Song Title:
"Crazy Like This".
Written by:
Written by Henrik
More Best Songs Of The Month
To enter the next "Best Song Of The Month" Contest (the deadline is the last day of each month), please
Click Here