Brad Byrd's "Never Came Back" Named August "Best Song Of The Month"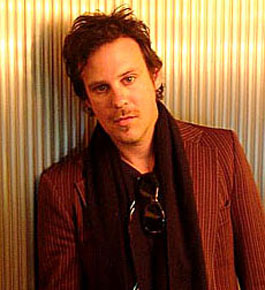 Brad Byrd, a talented, rock singer/songwriter based in Rockport, MA, has won the SongwriterUniverse 'Best Song Of The Month' Contest for August, for his song 'Never Came Back.' This song is the first single from his debut album The Ever Changing Picture, which was initially self-released by Byrd, but has now been released by Free Agency Recordings and distributed nationally by Navarre.
'Never Came Back' is a terrific rock/AAA song, which is reminiscent of the mainstream rock style of Matchbox 20 or the Goo Goo Dolls. It's an uptempo song which not only has a strong, hooky chorus, but the entire song is catchy, due to the appealing harmonies that are featured throughout. This recording spotlights Byrd on vocals and guitars, and was skillfully produced by Evan Frankfort, a mixer/engineer/producer who has worked with Pete Yorn, Bruce Springsteen and the Wallflowers. Frankfort also played electric guitars, bass and keyboards on this cut, and Luke Adams played drums.
Byrd grew up in West Newbury, MA, and he had a passion for music at an early age. He bought his first drum kit when he was in the eighth grade, and he played drums and guitar with his brother in bands during high school. Then in college at Syracuse University, Byrd started writing songs and singing more. It was at Syracuse that he established friendships with two other students who were musically gifted, Pete Yorn and Adam Cohen (son of Leonard Cohen). 'I had a fun time with Pete and Adam,' recalled Byrd. 'We would jam and play, and listen to records.'
After graduating, Byrd moved to New York City, where he continued to develop his music, while also building a successful business called Recruitech, an IT staffing company. Both his music career and IT business were doing well, but were very time-demanding. So Byrd felt he had to concentrate on only one. It was a tumultuous decision, but he ultimately chose music and left his company. He moved to Los Angeles to record an album and put together a band.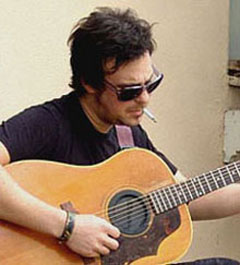 In June 2003, Byrd started recording his album with Evan Frankfort, who had been impressed by his demos. Byrd wrote all 11 songs for his CD, which included the key cut 'Never Came Back.' 'This song's lyric was about the break-up of my girlfriend (at the time) and me,' explained Byrd. 'We had a close relationship – she also worked with me at my company in New York. She made the move with me to LA, but she ended up not liking it there. Then on a trip back to New York, she called me to say she wasn't coming back to LA, which meant we were breaking up. After this phone call, I literally wrote this song in 10 minutes. We had a life together, but she never fully understood that my passion was music.'
'Never Came Back' subsequently became an excellent recording, and its release has helped establish Byrd as a promising artist with a solid following. In April 2004, 'Never Came Back' became the #1 most downloaded, singer/songwriter cut at the ARTISTdirect website, and it is currently being added to AAA stations nationally. His CD The Ever Changing Picture was repackaged (with new artwork) and re-released by Free Agency Recordings, and has now sold 10,000 units. Byrd is also happy about signing with the Go Big Entertainment management company. 'I'm excited about how things are progressing,' said Byrd, who has recently moved back to Massachusetts. 'I will be touring steadily on the East Coast and West Coast to promote my album, and I have written many of the songs for my next album (which he will be recording soon for an early 2006 release).'
Top Five Songs Of The Month
Here are the Top Five Songs which were submitted for this month's contest, with the songwriter credits, plus their e-mail and website links. You can listen to the winning songs by clicking the music players below.
"Best Song Of The Month" Winner
Song Title:
"Never Came Back".
Written by:
Written and performed by Brad Byrd of Rockport, MA.
More Best Songs Of The Month
To enter the next "Best Song Of The Month" Contest (the deadline is the last day of each month), please
Click Here