Dmitriy Rybnikov's "Going Home" Named May "Best Song Of The Month"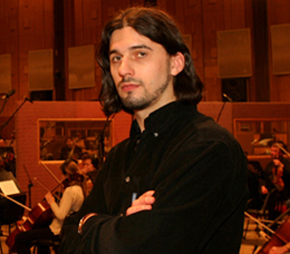 Dmitriy Rybnikov, a prominent, composer/producer/musician based in Moscow, Russia, has won the SongwriterUniverse 'Best Song Of The Month' Contest for May, for his song 'Going Home' (co-written by Bert Carroll). Rybnikov has established a fascinating, multi-dimensional career, composing for film and other projects in Russia, and also networking and collaborating with many songwriters around the world.
'Going Home' is an excellent, uptempo pop-rock song, which has a heartfelt lyric theme. The song features a strong chorus, with its uplifting melody and soaring, orchestral arrangement. The lyrics were skillfully crafted by veteran U.S. writer Bert Carroll, who wrote the Elvis Presley classic 'Wear My Ring Around Your Neck' and other hit songs. This recording also showcases Rybnikov's state-of-the-art production & musicianship, plus impressive lead vocals by Ken Stacey (a top session vocalist in Los Angeles, who has worked with Elton John, Bonnie Raitt and many others).
Rybnikov grew up and resides in Moscow, but he has also lived in the U.S. (Florida) and in England. His father, Alexei Rybnikov, is a famous Russian composer who has written hit songs, film scores and a rock opera. Dmitriy began playing piano at age 7, and started composing a year later. When he was 15, he wrote the music for a film, Little Angel, Bring Me Joy, which won a prize at the Kinotavr Film Festival in Sochi (Russia). Soon after, he composed his first, famous song, for a popular Russian/Chinese film, Magical Portrait.
Besides his individual work, Rybnikov also collaborates on projects with his father, as musical producer and sound engineer. They worked together on the film Children From The Abyss, which was produced by Steven Spielberg, and on the new recording of his father's well known opera, Juno and Avos. In addition, Rybnikov has ambitiously established the Open Project musical society, which is a website (www.theopenproject.com) where creative people worldwide can meet, share ideas and collaborate.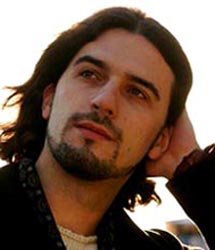 Regarding 'Going Home,' Rybnikov recalled how he wrote this song. 'It was the tune that came first. While I was composing, I felt an emotional energy, and imagined how dynamically it would sound at a rock concert. I discussed my ideas with Bert (Carroll), who with his lyrics, seized the essence of my mood. In this demo version, I played the keyboards and made the orchestration and arrangement, and I was pleased to get Ken Stacey for the lead vocals, and Dmitry Chetvergov (a famous Russian guitarist) to play guitar.'
Rybnikov is excited about his various projects, including Light My Way, a new compilation which will showcase his wide-ranging, creative potential. He is collaborating with musicians, poets and producers from America, England, Sweden and other countries on this project. 'I like dealing with singers and lyricists from different countries,' said Rybnikov. 'The language of music is universal! And the internet offers a great opportunity for musicians and creators to work online.'
Top Five Songs Of The Month
Here are the Top Five Songs which were submitted for this month's contest, with the songwriter credits, plus their e-mail and website links. You can listen to the winning songs by clicking the music players below.
"Best Song Of The Month" Winner
Song Title:
"Going Home".
Written by:
Music written by Dmitriy Rybnikov of Moscow, Russia. Lyric written by Bert Carroll.
To enter the next "Best Song Of The Month" Contest (the deadline is the last day of each month), please
Click Here