Jennifer Daniels' "Day To Live" Named April "Best Song Of The Month"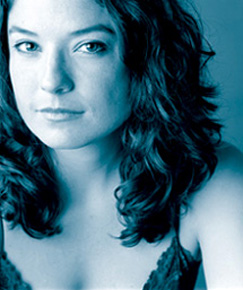 Jennifer Daniels, a talented, hard-working singer/songwriter based in Chattanooga, TN, has won the SongwriterUniverse 'Best Song Of The Month' Contest for April, for her song 'Day To Live.' This song is one of 12 cuts featured on her third album, Summer Filled Sky, which was released in June 2004.
'Day To Live' is an excellent, acoustic rock song, which is reminiscent of the appealing, intelligent style of Natalie Merchant or Paula Cole. The song's lyrics are unique, displaying a mostly upbeat attitude, but also with a subtle, darker shading in the chorus. The key, lyric phrase has a quirky sensibility: 'It may be a better day to die'but it's a good day to live.' 'Day To Live' was expertly produced by guitarist Jeff Neal (who is her husband and musical partner) and bassist Mike Steele. Notably, Summer Filled Sky was mixed and mastered by prominent engineer/producer, Rodney Mills (who has worked with Sheryl Crow, R.E.M. and Pearl Jam).
Daniels was born in Knoxville, TN, then moved with her family to Chattanooga when she was 8. She started singing, playing guitar (both 6-string & 12-string), and writing songs at a young age. 'I've always wanted to do music for a living,' explained Daniels. 'I used to sing on my front porch and pretend it was my big stage. Then (later on) in college, I started to play live, solo shows.' Daniels eventually graduated from Covenant College in Chattanooga with a Bachelor's degree in psychology, and got her Master's degree in counseling from Colorado Christian University.
After completing her education, Daniels focused on being a fulltime singer/songwriter and live performer. It was after college that she met (her husband) Jeff Neal, and he helped produce and play (guitar and mandolin) on her albums. He also tours steadily with her; Daniels & Neal now play a remarkable 130 shows per year. The duo mainly tours Texas and the eastern half of the U.S. (they just completed a tour of Great Lakes states). However, Daniels & Neal are also planning their first west coast tour for later this year.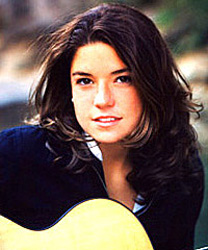 Regarding 'Day To Live,' Daniels recalled how she wrote this song. 'I remember dancing around with my guitar, and I got the chord schemes going. Pretty soon, the tune started to develop. The lyric ended up being about giving yourself to someone. It's about being very open, so that they can come along with you, but with a sense of freedom. 'Day To Live' is one of my more positive, happy, radio-friendly songs. On my album, there are also darker songs, and sparse, acoustic songs.'
Currently, Daniels is looking forward to more steady touring, and further promoting her Summer Filled Sky album. 'We are looking to do more radio promotion,' said Daniels. 'We also have some national distribution, and internet distribution for the album. In addition, when we're on the road, we always try to promote our CD in advance of any cities we play. Eventually, we would like to place songs in film and TV. And of course, we are always writing new songs.'
Top Five Songs Of The Month
Here are the Top Five Songs which were submitted for this month's contest, with the songwriter credits, plus their e-mail and website links. You can listen to the winning songs by clicking the music players below.
"Best Song Of The Month" Winner
Song Title:
Day To Live.
Written by:
Written & performed by Jennifer Daniels of Chattanooga, TN.
To enter the next "Best Song Of The Month" Contest (the deadline is the last day of each month), please
Click Here