David Choi's "Anything You Want" Named February "Best Song Of The Month"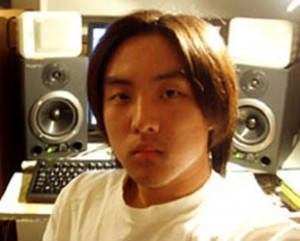 David Choi, a young, gifted writer/producer based in Orange County, CA, has won the SongwriterUniverse "Best Song Of The Month" Contest for February, for his song "Anything You Want". Choi, who is only 18, adeptly played all of the instruments and sang all of the vocals on this demo. Notably, Choi is also a recent winner in the John Lennon Songwriting Contest, and the David Bowie Mash-Up (remix) Contest, sponsored by Audi.
"Anything You Want" is a very fresh, modern pop-rock tune, which is appealing and fun to listen to. The exuberance and energy of the music tracks comes through well, particularly in the song's hooky chorus. Although this recording could use a more polished mix, it's very easy to imagine hearing this song on Top 40 and modern rock radio stations.
Choi grew up in Orange County, where his parents opened a music store (called Grace Music) when he was five. He took violin and piano lessons early on, but it wasn't until high school that he became excited about playing and creating music. "When I was 16, there was a kid who made a song and showed it in class," recalled Choi. "It inspired me to try writing songs, too. I got a Yamaha keyboard, and I started writing instrumentals first, then full songs. I also started reading about recording and producers, and began studying other people's songs."
Soon after, Choi began collaborating with a professional lyricist, Andrea Cremmins. They wrote about 30 songs together, recording the demos in his home studio. "We wrote a lot of pop songs," said Choi. "I learned a lot about lyrics, phrasing and song structure from writing with Andrea. She's a great writer."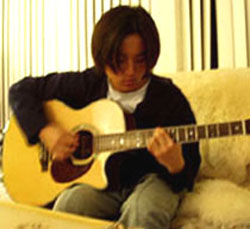 In the past six months, Choi has primarily written and produced songs by himself, playing guitars and keyboards, and programming the drums, loops and samples. He has entered many song contests, and he won first place for his lyric writing in the John Lennon Songwriting Contest for Teens. Even more notably, he was named the grand prize winner in the David Bowie/Audi Mash-up Contest, for mashing together two Bowie songs, "Shake It" and "She'll Drive A Big Car." Choi received an impressive $30,000 prize from this contest.
Having gained confidence from winning these honors, Choi is looking to further his music career, by placing his songs, and getting production work. "I want to start writing and producing other artists, instead of just recording my own vocals. I really admire great writer/producers such as The Matrix and The Neptunes. I want to keep learning and progressing, with my goal to become a successful writer/producer."
"Best Song Of The Month" Winner
Song Title:
"Anything You Want".
Written by:
Written & performed by David Choi of Orange County, CA.
To enter the next "Best Song Of The Month" Contest (the deadline is the last day of each month), please
Click Here