Mike Moran's "I Can't Make Everybody Happy" Named November "Best Song Of The Month"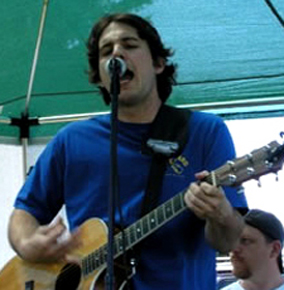 Mike Moran, a talented, rock singer/songwriter based in Bellaire, MI, has won the SongwriterUniverse 'Best Song Of The Month' Contest for November, for his song 'I Can't Make Everybody Happy.' This song is a standout cut from his debut, 12-song CD, Where Were You, which was released in June 2003.
'I Can't Make Everybody Happy' is an excellent, mainstream rock song, which has a distinctive, hooky chorus and a personal lyric theme. It's a midtempo cut which is reminiscent of the heartland rock style of the Dave Matthews Band. The recording also spotlights Moran's clear, powerful vocals, and features an arrangement which builds gradually throughout the song. This song was well produced by local producer/musician Ivan Greilick (who is now the guitarist for Rare Earth).
Moran grew up in Clarkston, MI, which is a suburb of Detroit. Located in Clarkston is the popular rock venue, the Pine Knob Theatre, where Moran watched some of his favorite artists perform, including Tom Petty, Paul Simon, Dave Matthews and Blues Traveler. Moran started writing some lyrics at a very young age (around 10), but it wasn't until he was 19 (while he was attending community college) that he seriously began to play guitar, sing, and write songs. Moran soon after developed his live, performing skills, regularly playing coffeehouses in East Lansing.
It was in the fall of 2002 that he began recording his debut album. 'I worked with Ivan (Greilick), who produced the album, played lead guitar and played some piano,' recalled Moran. 'I sang and played acoustic-rhythm guitar, and we brought in studio musicians to play the remaining tracks. One of the key songs was 'I Can't Make Everybody Happy.' This song was written at a point in my life, when I made the decision to focus on music. I had serious discussions with family and friends at the time, about whether it was the right thing to do. But I learned that you can't please everybody. As long as I like what I'm doing, [music] is all that I really want to do.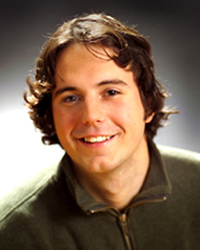 Following the release of his album, Moran has toured extensively, playing solo gigs in five, different states in the Midwest. He has sold about 1,300 copies of Where Were You, and two of the songs ('I Can't Make Everybody Happy' and the title track) have received airplay on several college stations. In addition, Moran has written many songs for his upcoming, second album, which is scheduled for release in February 2005.
Interestingly, Moran has also devised an unique strategy to market his music. He has manufactured and distributed 13,500 copies of a two-song, free promo CD (containing 'I Can't Make Everybody Happy' and 'Where Were You'), which features advertising from local, music businesses (retailers and clubs) on the CD artwork. Moran hopes to eventually distribute a massive number of promo CDs to potential fans via this joint venture with his music business sponsors.
Top Five Songs Of The Month
Here are the Top Five Songs which were submitted for this month's contest, with the songwriter credits, plus their e-mail and website links. You can listen to the winning songs by clicking the music players below.
"Best Song Of The Month" Winner
Song Title:
"I Can't Make Everybody Happy".
Written by:
Written & performed by Mike Moran of Bellaire, MI.
To enter the next "Best Song Of The Month" Contest (the deadline is the last day of each month), please
Click Here