Mike Previti's "In Again" Named October "Best Song Of The Month"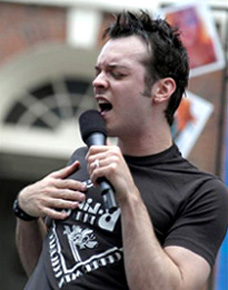 Mike Previti, a modern rock singer/songwriter based in Boston, MA, has won the SongwriterUniverse 'Best Song Of The Month' Contest for October, for his song 'In Again.' This song is included on his latest, three-song CD, which was produced by veteran producer/guitarist David Minehan.
'In Again' is a well crafted, mainstream rock song, which has a powerful, hooky chorus and a thoughtful lyric theme. The recording is very well produced by Minehan, and features an arrangement which continues to build throughout the song. The song also provides a good showcase for Previti's clear, assertive vocals, and the crisp, dynamic music tracks by his three-piece band.
Previti grew up in Medford, MA, which is a suburb of Boston. He got into the music and entertainment fields at an early age, performing in talent shows, and being represented by the Boston Agency for acting work when he was 12. Previti did land a couple commercials, but soon after he began focusing on his music and songwriting. He started a band called Reality when he was 16, playing drums, writing songs and singing. After three years, he formed another band called Last Cry, which signed with an independent label called Jost Records, and released a single.
Last Cry stayed together for two years, but Previti then decided to concentrate on being a solo artist and further developing his songwriting. 'I ended up taking some time off to write a bunch of songs,' recalled Previti. 'It's been a gradual process, but with my new songs, I feel I'm developing and finding the sounds that I always wanted. It's also been very helpful to work in the studio with a great producer (David Minehan), and performing live with my band (guitarist Mic Pesaturo, bassist Andrew James, and drummer John Dorizzi).'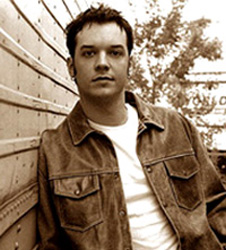 Previti initially wrote 'In Again' in 2002 with a different chorus, but later re-wrote the chorus to create a stronger impact. "In Again' is about the daily struggles of trying to make it, in the music business and in life in general,' explained Previti. 'You can have your good days, but then you're in a slump again. It can be tough sometimes, but it's okay, because you can always pick yourself up.'
In addition to recording, Previti has been busy performing gigs in Boston (the Middle East, Lizard Lounge), New York City (CB's Gallery, the Living Room), and also in Nashville. He has also played at top music conferences, such as North By Northeast. 'I'm doing everything I can to promote my CDs and live shows. I have been my own manager and publicist. 'My goal is to get solid management, build a higher profile by performing live, promoting my songs via the internet, and to network further with attorneys and labels.'
"Best Song Of The Month" Winner
Song Title:
"In Again".
Written by:
Written & performed by Mike Previti of Boston, MA.
To enter the next "Best Song Of The Month" Contest (the deadline is the last day of each month), please
Click Here