Chamberlain & Brakefield's "Make Me Whole Again" Named August "Best Song Of The Month"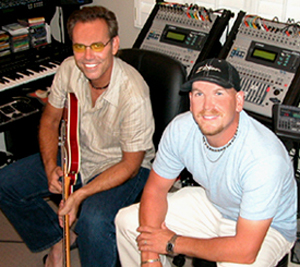 The songwriting team of Roger Chamberlain & Roger Brakefield have won the inaugural, SongwriterUniverse 'Best Song Of The Month' Contest, with their song 'Make Me Whole Again.' The duo, who are based in Phoenix, AZ, have been collaborating for the past year, and 'Make Me Whole Again' represents an important, step forward in their writing process.
'Make Me Whole Again' is a soulful, heartfelt, rock/country tune, which has a contemporary Christian, praise & worship lyric theme. This recording features first-rate production by Chamberlain & Brakefield, and it also features a captivating vocal performance by Phoenix-based singer, Christine Ray. Another highlight of the recording is Chamberlain's stellar guitar tracks.
Chamberlain was born in Ricelup, England, and eventually came to Phoenix in his early '20s. Brakefield was born in Los Angeles, and moved with his family to Phoenix at a young age. Both are active musicians who have played in several bands. They met while performing in a band affiliated with the North Hills Church, which is a popular, non-denominational church that has a strong emphasis on music.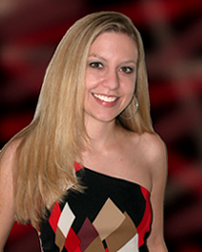 'Make Me Whole Again' is the fourth song the duo has written together. 'Roger (Chamberlain) came up with these chord progressions that I really liked,' explained Brakefield. 'The music track was moody and intriguing; it had such a vibe to it. I took the track and began writing the lyric and parts of the melody. We then got together to work on the song structure and complete the melody and lyric.'
The duo then recorded the music tracks for this demo. They decided to have vocalist Christine Ray, who is also a member of North Hills Church, sing the lead and harmony vocals. 'We really liked Christine's voice,' said Chamberlain. 'We were impressed with her singing at church, and we also knew she had a rock band called Breaking Down. We knew she was the right person to sing this song.'
Chamberlain & Brakefield then completed production of the song, and mixed the recording with the assistance of engineer Dan Satvke. The end result is a moody, yet uplifting song which conveys depth and emotion. 'We wrote this song when we were both feeling down,' explained Chamberlain. 'This song allowed us to express what we were going through, and to create a positive message with our music in the midst of difficult times.'
"Best Song Of The Month" Winner
Song Title:
"Make Me Whole Again".
Written by:
Written by Roger Chamberlain & Roger Brakefield, Phoenix, AZ. Sung by Christine Ray.
To enter the next "Best Song Of The Month" Contest (the deadline is the last day of each month), please
Click Here