Brandon Walker's "Foggy Window" Named October "Best Song Of The Month"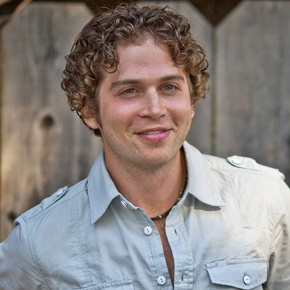 Brandon Walker, a promising acoustic/pop singer/songwriter based in Mountain View, CA, has won the SongwriterUniverse 'Best Song Of The Month' Contest for October, for his song "Foggy Window.' This song is included on his debut six-song EP, One Step Behind, which he released independently last December (2010).
'Foggy Window' is a melodic, piano-based song which has an articulate, heartfelt lyric theme about persevering and holding on to your dreams. "Foggy window" is a metaphor for seeing past an obstructed view and envisioning a clear path ahead. This song provides a good showcase for Walker's expressive vocals and skillful piano playing, and it also features a good cello track which adds depth to the arrangement. Notably, Walker produced this cut at his home studio, with help from some musician friends.
Walker grew up in Baltimore, MD, where he learned to play piano at a young age. He was inspired by listening to such diverse artists as Green Day, Phish and Weird Al Yankovic. During middle school he formed his first band called Dry Rain, and in high school he had a band named Voodoo Blue.
For college, Walker attended James Madison University in Virginia, where he subsequently graduated with a Bachelor's Degree in History. It was also during this period that he formed the funk band, Midnight Spaghetti & The Chocolate G-Strings.
And interestingly, Walker scored a big YouTube hit with the video of his song "Chinese Food On Christmas," which has attracted two million views.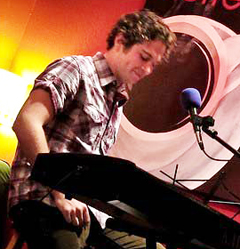 After graduating, Walker became a band teacher in the Baltimore area for two years, Then in 2009, he moved with his wife Andrea to Mountain View, CA. It was there that he began working on songs for his EP, One Step Behind. "I recorded the songs in my home studio, in my spare bedroom," explained Walker. "It was self-produced, and I hired a friend to mix it."
Walker discussed what inspired him to write "Foggy Window." "For me, the song is about persevering in the music business. The music business can be tough and disheartening, but I love music, and I wanted to remind myself of this. But I also wrote the lyric in a broader way, so people could relate to it in their own way. If someone has a goal and they're trying to stick with it, hopefully they can connect to this song."
Currently, Walker is continuing to write songs and perform live. "My two main goals are: (1) placing songs in film & television, and (2) getting cuts on other artists' albums. I would also love to collaborate and work with a producer."
Top Five Songs Of The Month
Here are the Top Five Songs which were submitted for this month's contest, with the songwriter credits, plus their e-mail and website links. You can listen to the winning songs by clicking the music players below.
"Best Song Of The Month" Winner
Song Title:
"Foggy Window."
Written by:
Brandon Walker of Mountain View, CA. Performed by Brandon Walker.
More Best Songs Of The Month
To enter the next "Best Song Of The Month" Contest (the deadline is the last day of each month), please
Click Here