Kevin Reardon's "Let's Try It" Named September "Best Song Of The Month"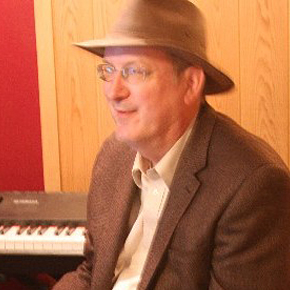 Kevin Reardon, a country songwriter based in Greenwich, CT, has won the SongwriterUniverse 'Best Song Of The Month' Contest for September, for his song 'Let's Try It' (co-written by Kevin Savigar). Reardon is a longtime songwriter & musician who has written hundreds of songs, and he's been making steady progress in his quest to achieve professional and hit success as a songwriter.
'Let's Try It' is an uptempo, contemporary country song which has a rock flavor to it. That's largely because the instrumental tracks were created by hit rock writer/producer Kevin Savigar, who is known for co-writing several hits for Rod Stewart. Savigar created this track for Songsinc, which legally licenses this track for co-writing purposes. Reardon liked this track, so he wrote an excellent melody and lyric on top of Savigar's track. The song has a very catchy chorus, particularly when the title "let's try it" is sung. When Reardon completed writing this song, he then hired Stacy Hogan of A Writer's Paradise studio in Nashville, to produce the vocals and mix this demo. This certainly is a very modern and unique way to write & demo a song, but the end result is a strong song which deserves to be placed.
Reardon was born in Boston, MA, and then grew up mostly in Grand Rapids, MI. He learned to play guitar and piano, and he began writing songs when he was 13. For college, Reardon moved to Tuscon to attend the University of Arizona. Upon graduating with a Degree in Electrical Engineering, Reardon landed a job working at IBM in Tuscon. This turned out to be an important career move, since Reardon has now worked for IBM for over two decades, and he now holds the high-level position of Vice President of Corporate Business Development (handling mergers & acquisitions). In 1998 he moved to Greenwich, CT, so he could work at IBM's headquarters in nearby Armonk, NY.
Despite his success in his business career, Reardon has always stayed interested in songwriting and recording. "My wife Gwen always encouraged me to keep writing," explained Reardon. Over the years, he has released four solo albums: Before It Bursts (1998), Moving On (2002), Drifting (2007) and Heartsongs (2008).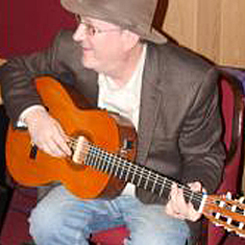 It was about five years ago that Reardon decided to focus on writing country songs for potential placements. "I started to get serious, trying to develop my songwriting craft and recording many demos. I really like working with (producer) Stacy Hogan; we've done about 50 demos together."
Reardon has been very pro-active, pitching his songs via TAXI and NSAI and by other means. He now has a songplugger he works with, Steven Sharp of Sharp Objects. "Andrea Standley (founder/COO of Songsinc) referred me to Steven; he has been pitching my songs and also referring me to other people in the industry," said Reardon.
"It's always been my dream to have success as a songwriter," he said. "I've been working hard and writing many songs, and I believe I'm getting close to the level I need to be."
Top Five Songs Of The Month
Here are the Top Five Songs which were submitted for this month's contest, with the songwriter credits, plus their e-mail and website links. You can listen to the winning songs by clicking the music players below.
"Best Song Of The Month" Winner
Song Title:
Leave Your Light On For Me.
Written by:
Michael Landin (of Kalmar, Sweden) & Kevin Reardon (of Greenwich, CT).
More Best Songs Of The Month
To enter the next "Best Song Of The Month" Contest (the deadline is the last day of each month), please
Click Here