Chase Thompson's "Battlegrounds" Named July "Best Song Of The Month"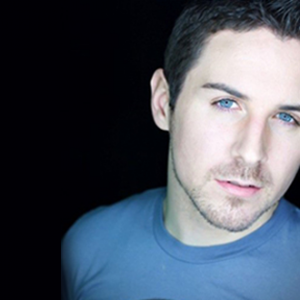 Chase Thompson, a talented singer & songwriter from Pasco, WA who fronts the rock band Goodnight Argent, has won the SongwriterUniverse 'Best Song Of The Month' Contest for July, for his song 'Battlegrounds.' This song is included on the group's 7-song EP called Ignorance Is Paradise, which was released independently in March (2011).
'Battlegrounds' is a contemporary, rock/pop midtempo song which has a strong melody and an unique title and lyric theme. Thompson uses the "battlegrounds" theme as a metaphor for an actual relationship which was struggling at the time. The recording also provides a good showcase for Thompson's clear, expressive vocals. "Battlegrounds" was skillfully produced by Darryl Swann (who is known for working with Macy Gray and other label artists) and mastered by Grammy-winning engineer, Gavin Lurssen.
Thompson grew up in the city of Pasco, which is southeast of Seattle. When he was eight, he began taking piano and voice lessons, and when he was 14 he started writing songs. Thompson was inspired by listening to such artists as the Beatles, Brian McKnight and Coldplay. During high school, he performed live with a couple groups, and he sang & acted in musical theater productions.
Following high school, Thompson moved to Los Angeles, where he attended the Hollywood Theatre Of Arts school. 'I knew I wanted to be in the performing industry ' I did music, dance and acting, and I worked on my songwriting,' said Thompson. 'I then began focusing more on music, and attended the Musician's Institute in Hollywood.' Thompson recorded a five-song EP during this period, which he released independently.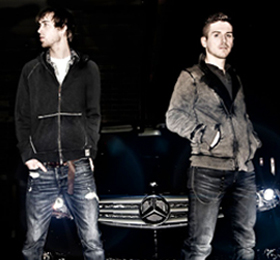 It was  in 2008 that Thompson decided to move back to Pasco and form his band, Chase and The Reach (which included guitarists Jeremy Wilcox and Tyler McMullen, bassist Juan Hernandez and drummer Sam Hernandez). The group released one album, but after three members left the group (except for Tyler McMullen), Thompson decided to rename the group Goodnight Argent and start with a fresh new direction.
Their recent EP Ignorance Is Paradise marks the recorded debut of Goodnight Argent, and the band is building momentum and a following. Currently, Thompson (and Goodnight Argent member Tyler McMullen) are writing and recording songs for their full album, which will be released in early 2012.
Notably, Goodnight Argent has placed songs in both Showtime and MTV shows (The Real World), and they've won two songwriting competitions: Grand Prize pop winner in the John Lennon Songwriting Contest, and Grand Prize in the West Coast Songwriters Association song contest.
Top Five Songs Of The Month
Here are the Top Five Songs which were submitted for this month's contest, with the songwriter credits, plus their e-mail and website links. You can listen to the winning songs by clicking the music players below.
"Best Song Of The Month" Winner
Song Title:
"Battlegrounds."
Written by:
Chase Thompson of Pasco, WA. Performed by Goodnight Argent.
More Best Songs Of The Month
To enter the next "Best Song Of The Month" Contest (the deadline is the last day of each month), please
Click Here