Sarah Brown's "Let It Go" Named June "Best Song Of The Month"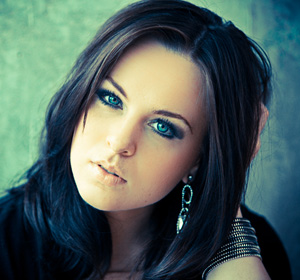 Sarah Brown, a promising, pop/R&B singer/songwriter based in Nashville, TN, has won the SongwriterUniverse 'Best Song Of The Month' Contest for June, for her song 'Let It Go". This song is her current single and is included on her debut four-song EP, Sarah Brown, which she released independently in May (2011).
'Let It Go ' is a contemporary, pop/R&B uptempo song which sounds ready for mainstream radio play. This recording has a big sound, particularly in the hooky chorus, which features Brown's soulful lead vocals and rich, multi-layered harmonies. "Let It Go" was expertly produced by Nashville-based Brandon Fraley, who played all the instruments on this cut. Fraley is a rising artist who also plays keyboards on tour with American Idol finalist Danny Gokey, and with country star Gretchen Wilson.
Brown grew up in the small town of Onalaska, Wisconsin, where she began singing and playing classical violin at an early age. She was inspired by listening to her favorite artists such as Aretha Franklin, Billie Holiday and Mariah Carey. As a teenager Brown started to write songs, and when she was a high school senior, she auditioned to attend the Berklee College of Music (in Boston, MA). Impressively, Brown was accepted into Berklee and received a partial scholarship.
After high school Brown attended Berklee, where she studied songwriting, keyboards, performing and producing. She subsequently received her Bachelor's Degree in Professional Music, and then she decided to move to Nashville to pursue her music career. "I had some friends who recommended Nashville, and when I went there, I loved it–it's a great environment to create and network," said Brown.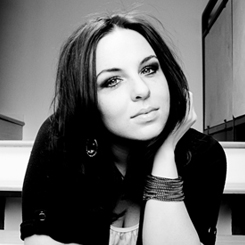 It was in Nashville that she met producer Brandon Farley, and they hit it off. Soon after, Brown decided to record her EP with Farley. The recording sessions were spread out over several months last year (2010), but Brown was happy with the results. "I spent the past year recording (the EP)," she said. "I wanted to take my time putting it together, to get it right."
Now with the recent release of her EP, Brown is pleased to be promoting her music and getting exposure. "The feedback has been great," she said. "I've been sending the EP to people on both coasts, and I'm doing online marketing using ReverbNation, Jango, MySpace and other sites."
In addition, Brown will be producing a video of her song "Let It Go," and she will be putting a band together. "I've been doing a lot of shows around Nashville as a solo performer," said Brown. "I'm also looking forward to putting together a full band and touring the South and Midwest. And in the coming year I will be working on my next recording project, which will hopefully be a full album release."
Top Five Songs Of The Month
Here are the Top Five Songs which were submitted for this month's contest, with the songwriter credits, plus their e-mail and website links. You can listen to the winning songs by clicking the music players below.
"Best Song Of The Month" Winner
Song Title:
"Let It Go."
Written by:
Sarah Brown of Nashville, TN. Performed by Sarah Brown.
More Best Songs Of The Month
To enter the next "Best Song Of The Month" Contest (the deadline is the last day of each month), please
Click Here