Matthew Genovese's "The Walls" Named May "Best Song Of The Month"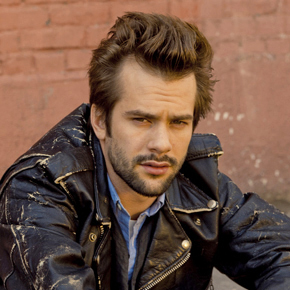 Matthew Genovese, a promising pop/rock/alt. singer/songwriter based in Los Angeles, has won the SongwriterUniverse 'Best Song Of The Month' Contest for May, for his song "The Walls.' This song will be included on his upcoming album, East to West, which he will release digitally this summer.
'The Walls' is an appealing, uptempo pop/rock song which has an easy-going, acoustic flavor. The lyrics are intelligent and articulate, about gently breaking down the walls in a potential relationship. The song provides a good showcase for Genovese's clear, expressive vocals, and also sportlights his excellent guitar playing. "The Walls" was expertly produced by Los Angeles-based writer/producer Justin Gray, who is known for his work with Joss Stone and Emma Bunton.
Genovese, who is 22, was born and raised in Toronto, ON, Canada, and then he moved to Los Angeles in 2009. He began playing guitar when he was nine, and by age 13 he started to write songs. Growing up, Genovese was inspired by listening to such favorite artists as John Mayer, Sting and Paul Simon. When he was just 15, he recorded and released a full album of his songs called Today, Today, Today (produced by Gerry Mosby). Then two years later (in 2007), he traveled to Nashville to co-write & record a 7-song EP (called The Rhythm and The Reasons) with Grammy-winning writer/producer Tommy Sims (Eric Clapton, Bonnie Raitt).
Following high school, Genovese received a scholarship offer from the Berklee College of Music, and he subsequently attended Berklee for 2 1/2 years. Then in the summer of 2009, he moved to Los Angeles, where he began collaborating with Justin Gray. Genovese & Gray originally worked together to record Genovese's 2009 EP, Change.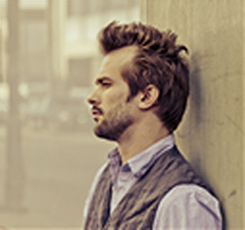 However, upon the release of Change, Genovese received feedback that his vocals could be stronger. So he began training with prominent L.A. vocal coach, Roger Love (whose clients include John Mayer, Maroon 5 and Gwen Stefani). "I studied with Roger for the year while working with Justin," explained Genovese. "My vocal development was so dramatic that we decided to re-record the vocal tracks on the first six songs (of the Change EP)."
These songs (featuring improved vocals) from Change, combined with Genovese's new songs such as "The Walls," should make for a strong new album release. East to West is the title of the new album, which Genovese will release digitally this summer. "I'm excited about releasing my East to West album," he said. "I also want to play live more, and I'm looking forward to co-writing new songs with some great writers."
Top Five Songs Of The Month
Here are the Top Five Songs which were submitted for this month's contest, with the songwriter credits, plus their e-mail and website links. You can listen to the winning songs by clicking the music players below.
"Best Song Of The Month" Winner
Song Title:
The Walls.
Written by:
Mattnew Genovese of Los Angeles, CA. Performed by Matthew Genovese.
More Best Songs Of The Month
To enter the next "Best Song Of The Month" Contest (the deadline is the last day of each month), please
Click Here