Rob Cariddi's "Home To Carolina" Named February "Best Song Of The Month"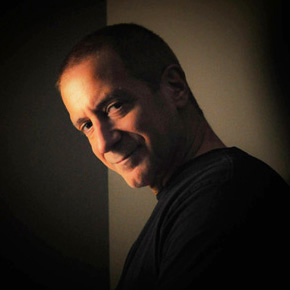 Rob Cariddi, a country, pop & R&B songwriter based in Fort Mill, South Carolina, has won the SongwriterUniverse 'Best Song Of The Month' Contest for February, for his song 'Home To Carolina.' Cariddi is a longtime songwriter/guitarist who is getting back into the music business and pro songwriting after a long hiatus.
'Home To Carolina' is a commercial, uptempo country song & demo which has a very hooky chorus, and the demo is well produced. The lyric by Cariddi is based on his true experience of moving to South Carolina after living in New York City for many years. Cariddi wrote the song by himself, and then he hired Nashville producer Stacy Hogan to skillfully produce the demo. Cariddi & Hogan subsequently hired Nashville recording artist Mike Lusk to sing this demo, and his strong vocal performance helps convey the emotion of the song's lyric theme.
Cariddi was born and raised in Long Island, NY, and he started to play guitar and write songs as a teenager. Growing up, he was inspired by listening to such artists Allman Bros. and Peter Frampton, and more recently to Rascal Flatts and Darius Rucker. After high school he formed a band, which played local clubs for several years.
In the late '80s Cariddi had some success, getting placements with a few label artists. "At the time I was writing more R&B and dance music, and we were voted top amateur songwriters in New York City," he recalled. "I wrote a song called 'Cry Baby' for Polydor artist Nikki, and I had wrote two singles for singer Donna Marie, who was signed to Covert Records. Covert was a label owned by Billy Joel's sax player, Richie Cannata."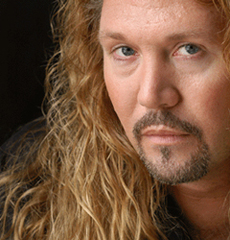 However in the '90s, Cariddi struggled to make a living as a songwriter. "I hit a brick wall," he said. "I banked everything on making it as a songwriter and it really wasn't happening. So I decided to go back to school (at Nassau Community College), and I trained to become radiation therapist. Then I got married and had two children, so I focused on my job and family. But my love for music never went away."
Then in the past year, Cariddi got back into songwriting. "I sat down [with my guitar] to write music again," he said, "and 'Home To Carolina' came out in three hours! It felt so good again to write. Then I decided to hire Stacy Hogan (after researching producers online) to produce the demo, and he did a great job." Hogan also produced a second song by Cariddi, called "I'm So Blue."
Currently, Cariddi is happy to be an active writer again, writing new songs and pitching them. "I've got a lot of new ideas now, and I' also want to collaborate," he said. "I took a long time off from writing, but I'm back at it now. And I'm going to keep going forward, because I just love writing and music."
Top Five Songs Of The Month
Here are the Top Five Songs which were submitted for this month's contest, with the songwriter credits, plus their e-mail and website links. You can listen to the winning songs by clicking the music players below.
"Best Song Of The Month" Winner
Song Title:
"Home To Carolina."
Written by:
Rob Cariddi of Fort Mill, South Carolina.
More Best Songs Of The Month
To enter the next "Best Song Of The Month" Contest (the deadline is the last day of each month), please
Click Here